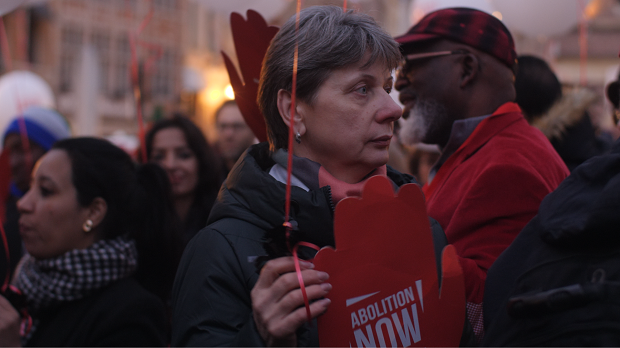 72 Hours
Belarus/Belgium/France
Director/Scriptwriter: Anna Savchenko
Production Company: Playtime Films
Co-producer: Volia Chajkouskaya
(Co-Production Company: Volia Films)
Co-Production Company: SaNoSi Productions
---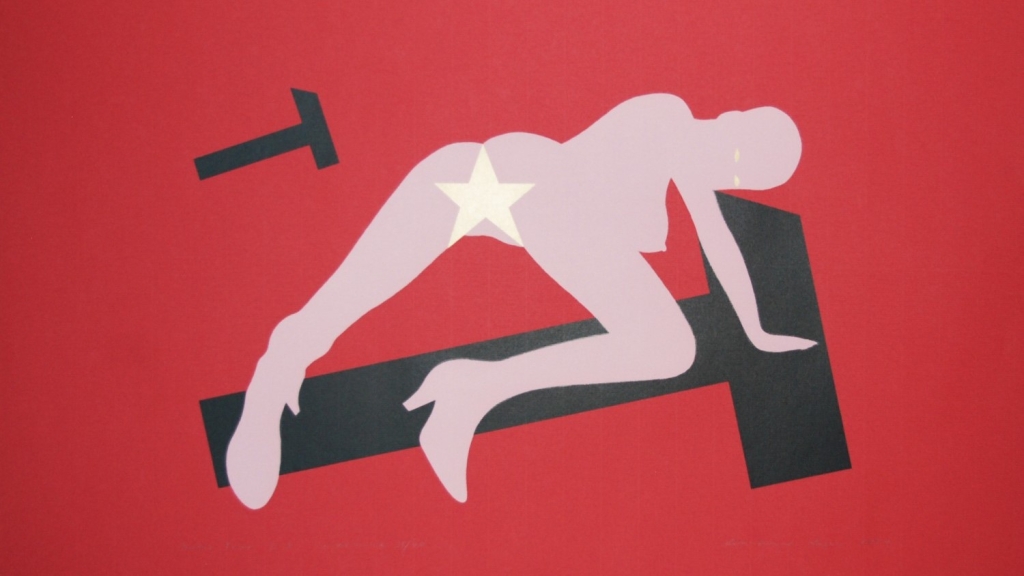 Art and the Cold War. Esthetic Resistance
Estonia
Director/Scriptwriter: Sandra Jõgeva
Producer: Anu Veermäe-Kaldra
Production Company: Maagiline Masin
A story about the relationship between independent Soviet art and the West. An incredible quantity of mainly Estonian and Moscowian visual art is sold and taken across the border. This is facilitated mainly by Western diplomats, behind whose coordinated action stands none other than the CIA.
---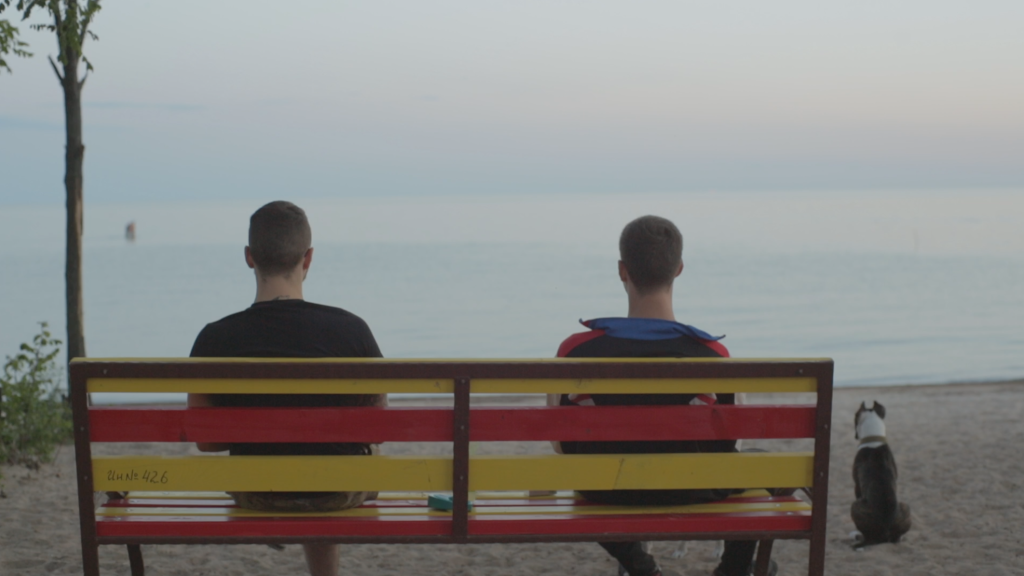 Company of Steel
Ukraine
Director/Scriptwriter: Yuliia Hontaruk
Producer: Igor Savychenko
Production Company: Directory Films
After enduring horrors during the still ongoing Russian-Ukrainian War, three Ukrainian war veterans return home. Both stronger than before and full of scars they're struggling to heal. Will they be able to figure out how to belong in this old but new reality and win their private wars?
---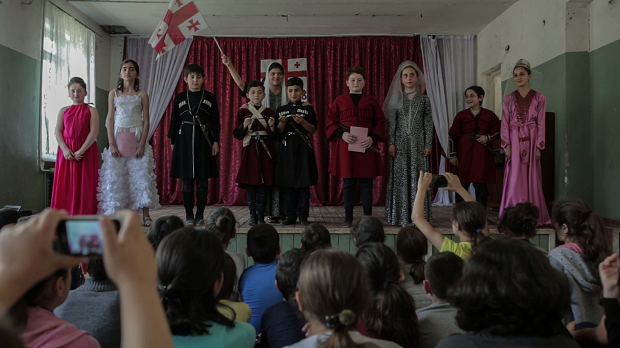 Ever Since I Know Myself
Georgia
Producer/Director/Scriptwriter: Maka Gogaladze
Production Company: FORMO Production
Some children enjoy studying music, others suffer from it. I was among the others. Mother forced me to play piano for 7 years. Now I travel around Georgia gathering my childhood reflections and listening to my mother's audio letters, to explore what I was and what my mother wanted me to be.
---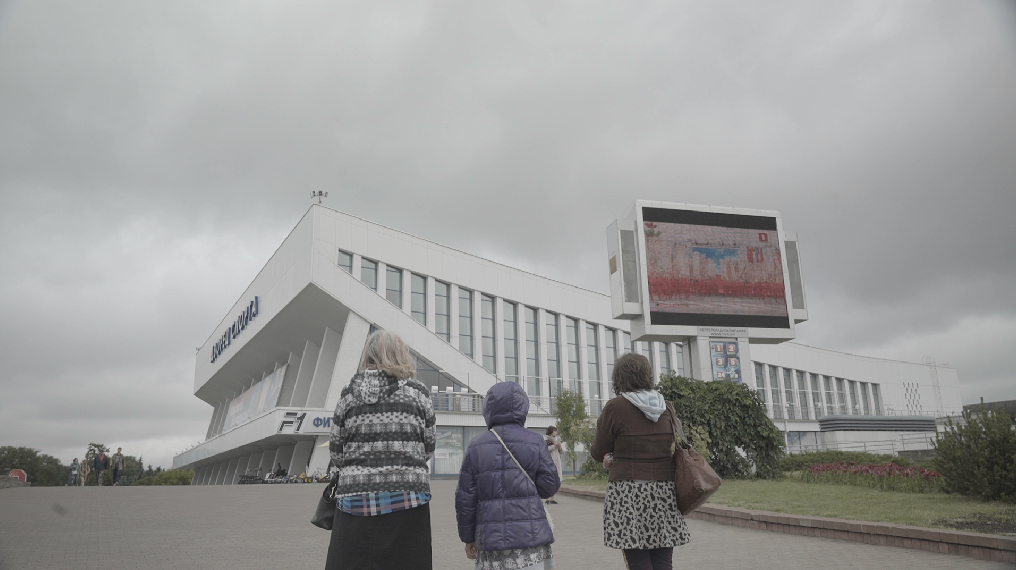 Every Independence Day
Belarus/Estonia
Director/Scriptwriter: Yulia Shatun
Producer: Volia Chajkouskaya
Production Company: Volia Films
Co-Producer: Max Tuula
Co-Production Company: Marx Film
---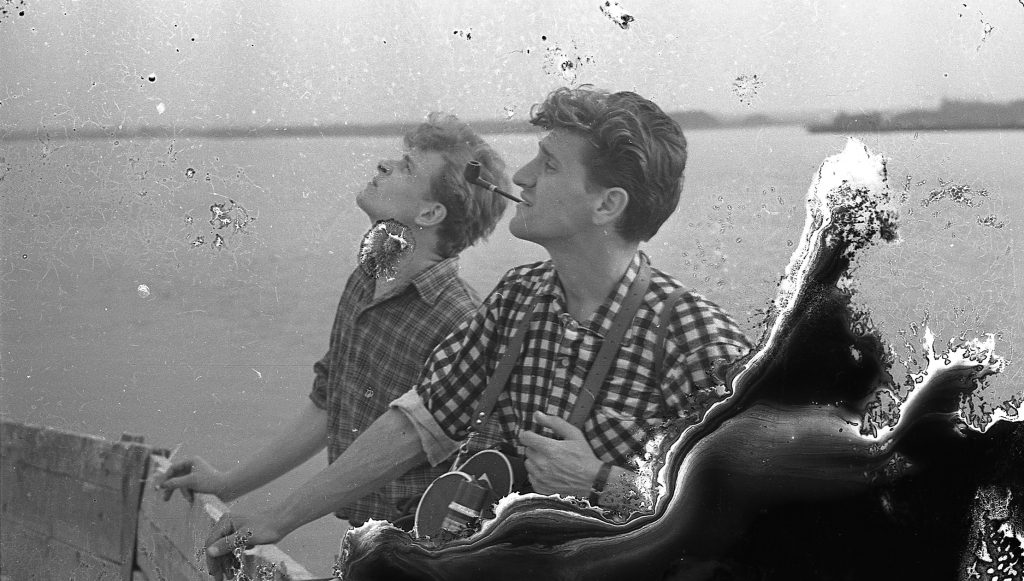 Fragile Memory
Ukraine/The Netherlands
Director: Ihor Ivanko
Producer/Scriptwriter: Mariia Ponomarova
Producer: Alexandra Bratyshchenko
Production Company: Burlaka Films
Co-Producer: Harmen Jalvingh
Co-production Company: DOXY Films
Young filmmaker Ihor discovers the lost archive of his grandpa, a famous Soviet cinematographer. In discovering the story behind the damaged pictures, he gets closer to his grandpa who has dementia and is facing the tension between memory and forgetting.
---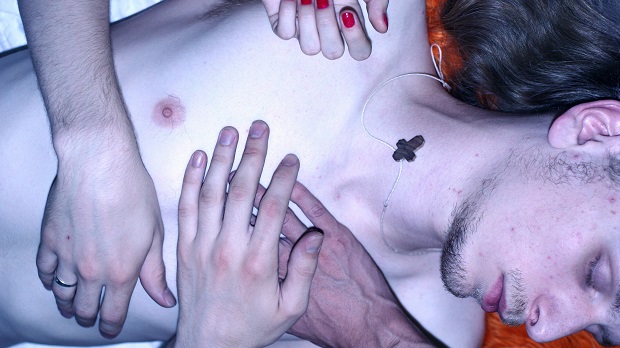 How to Save a Dead Friend
Russia
Director/Scriptwriter: Marusya Syroechkovskaya
Producer: Ksenia Gapchenko
Production Company: Docs Vostok
Moscow, late 00s, it's only the two of them – Kimi and Marusya. They are young, bored and madly in love. What could be better than first love? Only first love and heroin. At least that's what they thought back then.
---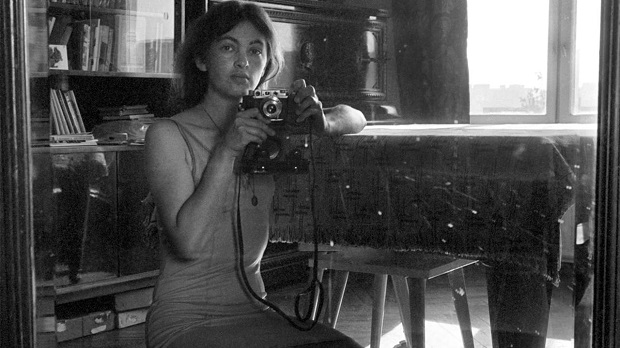 Masha, Out of the Realm of Memory
France/Lithuania
Director/Co-Producer: Giedre Žickyté
Producer: Christine Le Goff
Production Company: ZED
Co-Production Company: Moonmakers
Scriptwriter: Nick Ware
In an attic in St. Petersburg lie 30,000 photographic negatives recording life in the latter years of the Soviet Union. With them rest the photographer's diaries, detailing her tragic and poetic life. Now for the first time we reveal the life and extraordinary work of Masha Ivashintsova, Russia's lost photographer.
---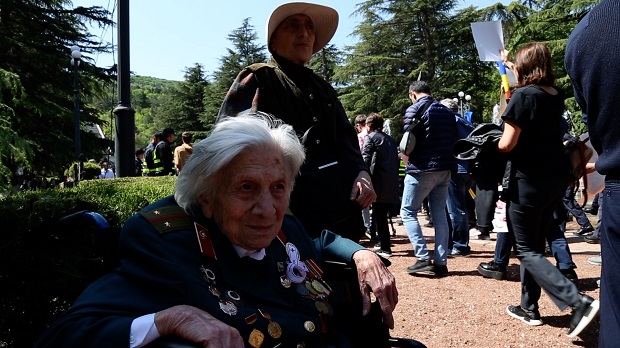 Mayday Georgia!
Georgia/UK/Uzbekistan
Director/Producer: Robin Forestier-Walker
Director: Rayhan Demytrie
Production Company: Vision Fabrika
Co-Producer: Tekla Machavariani
Co-Production Company: Nushi Film
95 year-old Georgian WW2 veteran Ivlita puts on her medals to attend Victory Day. But her beloved annual event is about to be hijacked by young activists – pro-European Ana and black-shirted fascist Giorgi. The youth are preparing for battle over what May 9th means in 21st century Georgia.
---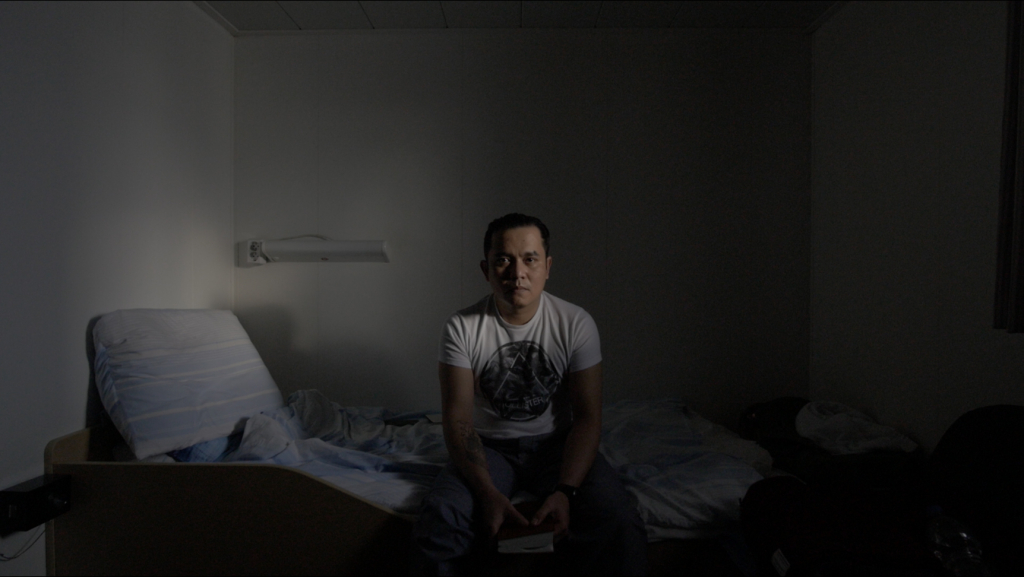 Men On Boat
Denmark
Director: Carl Olsson
Producer: Anne Köhncke
Production Company: Final Cut for Real
A visual exploration of masculinity, loneliness and longing in a world defined by time and ocean. The film follows the crew of an oil tanker far out at sea. Through a series of scenes from the daily lives of the men on board, we are allowed to reflect on the sailor as myth and reality.
---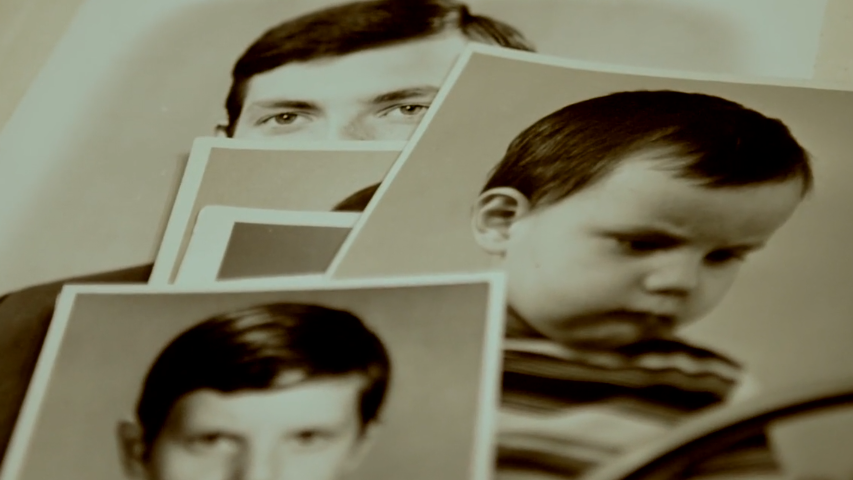 Missing My Body
Georgia
Producer/Director: Alexander Kvatashidze
Production Company: Lokokina Studio
"You won't rest until you have at least a piece of me." A dead soldier's message to his grieving parents.
---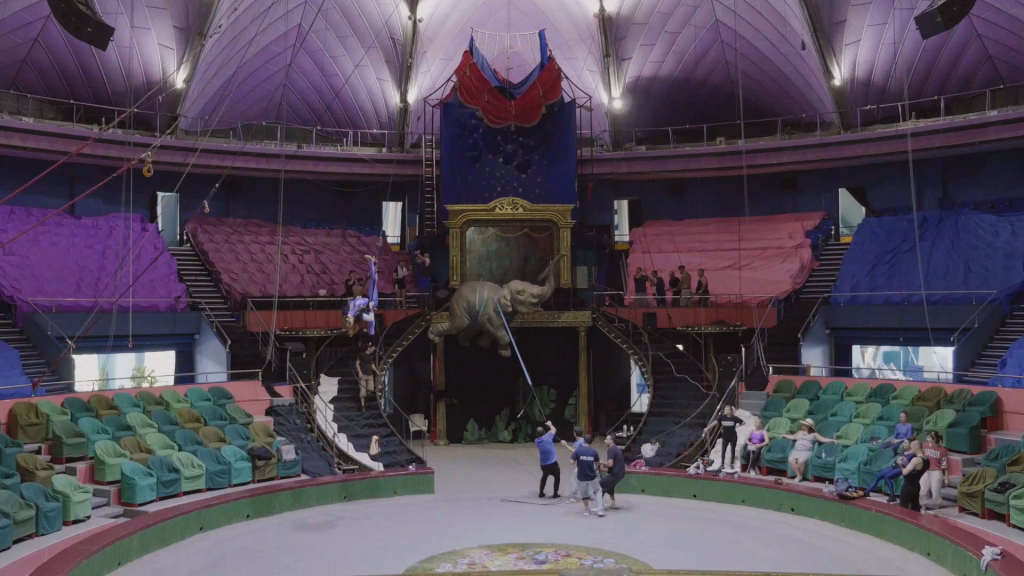 No Elephant in the Room
Poland/Romania
Director/Scriptwriter: Clara Kleininger
Producer: Magdalena Borowiec
Production Company: SQUARE Film Studio
Co-Production Company: Triba Film
The story of a Romanian circus, which undergoes a complete transformation from an old post-communist relic to a spectacular modern circus inspired by Cirque du Soleil.
---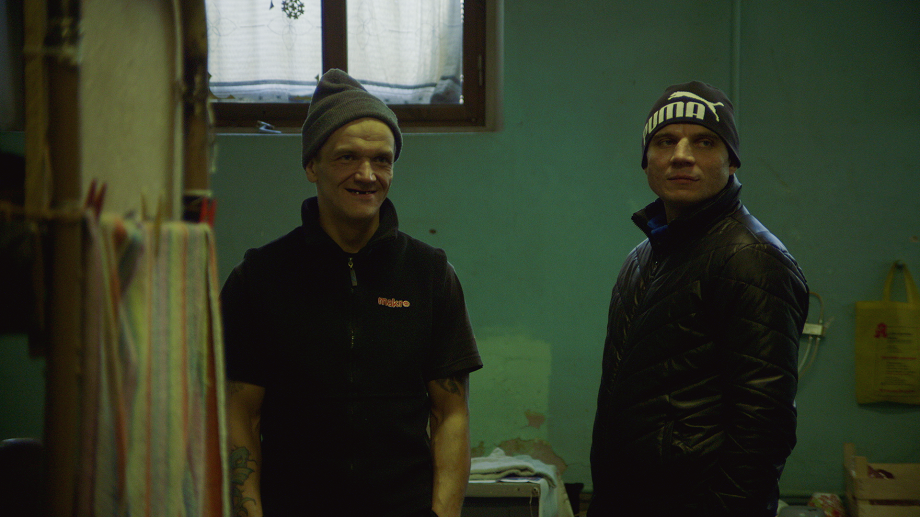 Prison Unlocked
Latvia
Director/Scriptwriter: Ivars Zviedris
Producer: Guntis Trekteris
Production Company: Ego Media
Recently, the oldest prison in Latvia – Brasa Prison, built in 1905 – was closed, as it could no longer ensure normal functioning. Some of the inmates will be released after long-term imprisonment. They know how to survive in extreme circumstances, but are unprepared for a normal life. They may be like children whom parents would never allow to walk alone. But our protagonists will have to.
---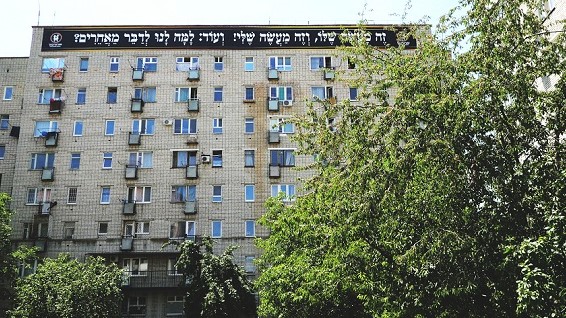 Rebbellion
Ukraine/Germany
Director: Keren Chernizon
Producer: Illia Gladshtein
Production Company: Phalanstery Films
The story of a street in the middlemost part of Ukraine unexpectedly turning into a pilgrimage site for Hasidic Jews coming from all around the world. A post-Soviet chapter still to be written into history books.
---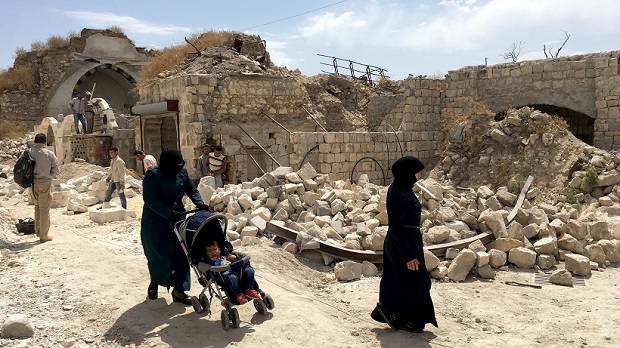 Riga Palace
Latvia
Director: Armands Začs
Producer/Scriptwriter: Sandijs Semjonovs
Production Company: SKUBA Films
Riga Palace is a hotel in the middle of war-torn Aleppo. It's owner, Nawras Riga, is a businessman who wants to find his roots and has decided to visit Riga, Latvia for the first time. The film follows his journey and documents how life returns to Riga Palace after the cruel civil war in Aleppo.
---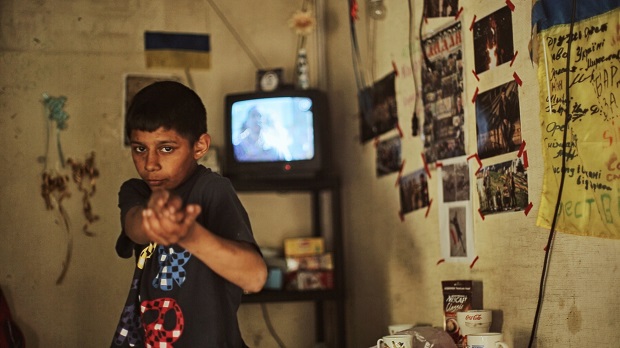 Roma
Ukraine/The Netherlands
Director: Olga Zhurba
Producer: Darya Bassel
Producer: Viktoriia Khomenko
Production Company: Moon Man LLC
A coming of age portrait of Roma, from being the 13-year-old hero of the Maidan revolution, through an orphanage to an uncertain adulthood in his small Ukrainian home town
---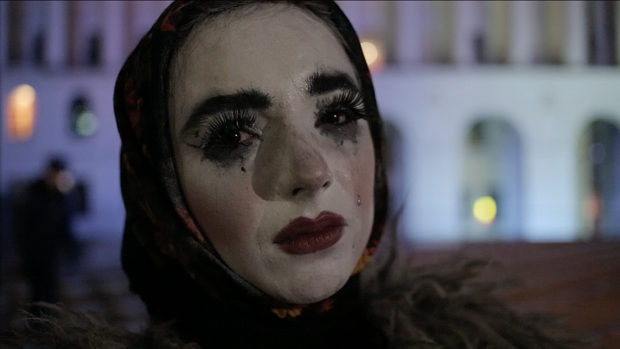 ROSES Film-Cabaret
Ukraine
Director: Irena Stetsenko
Producer: Oleksandra Kravchenko
Producer: Oleg Sosnov
Production Company: DGTL RLGN
A documentary musical featuring 7 actresses of the freak-cabaret Dakh Daughters, in a universal portrait of an artist against the background of the Revolution. In this film-cabaret the music hardly stops, tears are mixed with laughter, and the heroines are inseparable from the stage – though, within the never-ending acting they are profoundly sincere.
---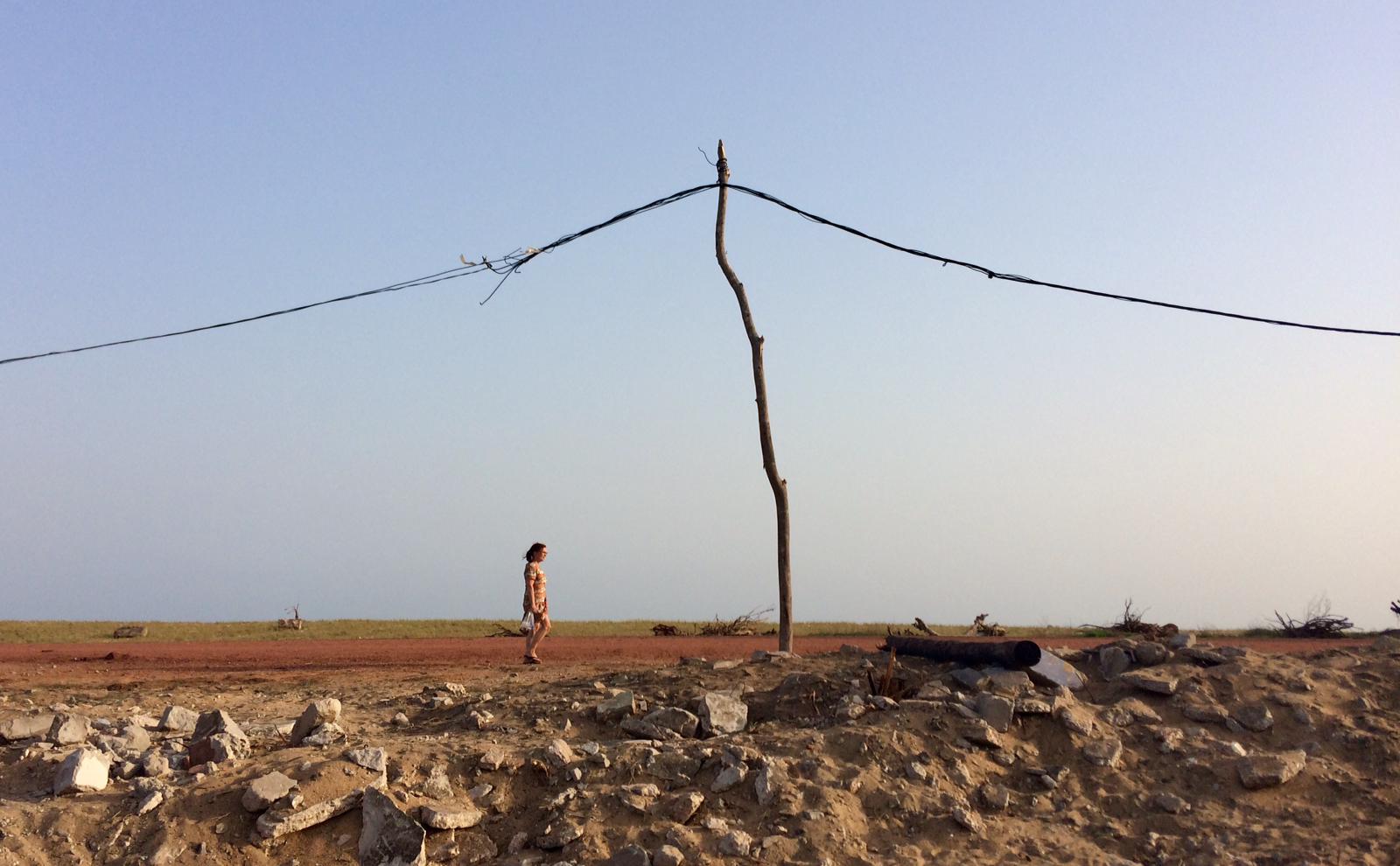 Super B
Finland
Director/Scriptwriter: Mia Halme
Producer: Marianne Mäkelä
Production Company: napafilms
In a world where super bacteria is increasing, established scientist Anu Kantele has a mission to decrease the use of antibiotics. 800 tourists are brought into Benin, West Africa, as her guinea pigs to be part of research to create a vaccine for diarrhea. A film about seeking atonement in the endless world of aid.
---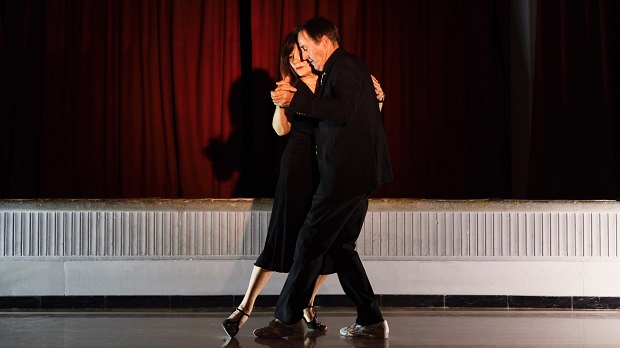 Tango of Life
Latvia/Italy/Argentina
Director: Erica Liffredo
Director: Krista Burāne
Producer: Uldis Cekulis
Production Company: VFS Films
Co-producer: Raffaele Brunetti
Co-Production Company: B&B Film
Claudio knows that one day he will be in a wheelchair, and what still keeps him on his feet and working his fields is tango. His Parkinson's is progressing slowly but inexorably. Time is short. He promised his beloved wife Ivana that one day they would tango together in Buenos Aires, and he must fulfil this promise now.
---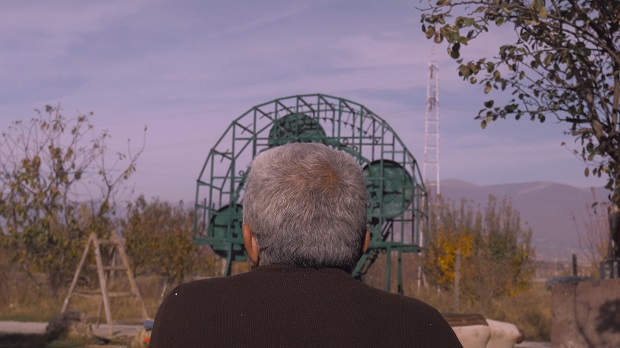 The Constitution of the New Era: Man Balancer of the Aerial and Aquatic World
North Macedonia
Producers/Directors/Scriptwriters: Kiril Karakash & Svetislav Podleshanov
Production Company: OPIUM Film
Co-Production Company: Bunker Film+
A retired policeman has been passionately trying to make a perpetuum mobile machine for the last 15 years.
---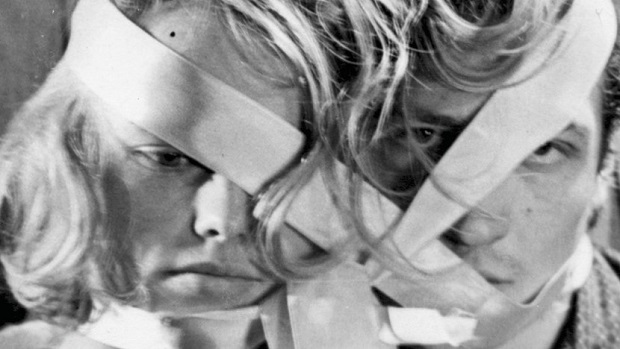 The Hunt
Lithuania
Director/Scriptwriter: Aistė Stonytė
Producer: Arūnas Matelis
Junior producer: Eva Sinicaitė
Production Company: Studio Nominum
This detective story is the hunt for a film reel that for many years has been thought to be lost. The reel contains a banned, scandalous, avant-garde, anti-Soviet theatre performance that was documented under conspiracy conditions nearly 50 years ago.
---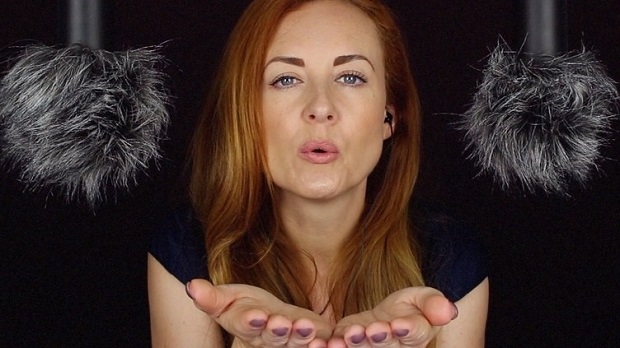 The Kind Stranger
Finland
Director: Sini Hormio
Director: Anu Silfverberg
Producer: Ari Matikainen
Production Company: Kinocompany Ltd
A film about the anxious and the sleepless who heal each other through whisper videos and soothing role plays, online. A silent revolution has begun, and it's called ASMR.
---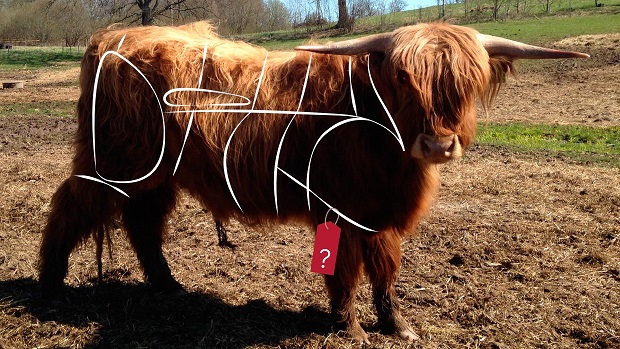 The Price of Meat
Latvia
Director: Kaspars Goba
Producer: Ieva Goba
Production Company: Rucka Art Foundation
A very personal story of the dilemmas faced by a vegetarian film director who after 19 years spent in documentary filmmaking and photography returns to his childhood farm and starts cattle farming.
---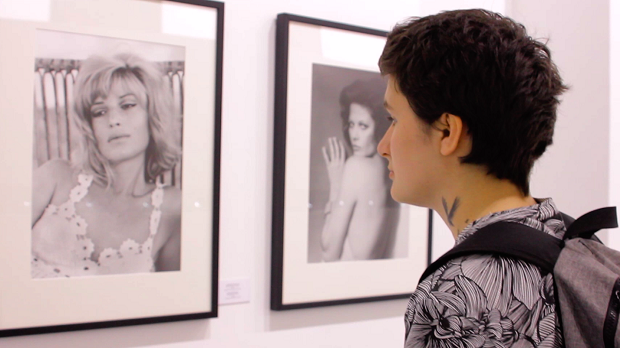 The Transition
Russia/UK
Director/Producer/Scriptwriter: Gayane Petrosyan
Production Company: Baikal Cinema
Co-producer: Mike Lerner
Scriptwriter: Evgeny Abaev-Gildebrand
A very intimate story, extremely and frankly baring one of the most sensitive issues of our intolerant society – through the eyes of the mother of transgender boy.
---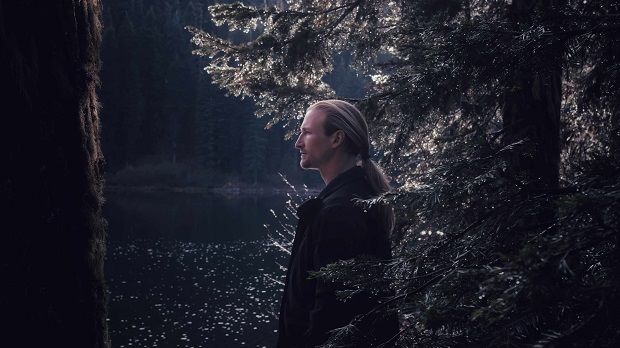 Unpaved
Poland/Sweden
Director/Co-Producer/Scriptwriter: Mikael Lypinski
Producer: Malgorzata Koziol
Production Company: East Beast
Co-Production Company: Salton Sea Films
Somewhere in the mountains of Oregon, a tiny community lives quietly in the shadow of Bigfoot, seeking comfort in nature and one another while struggling with life's challenges.
---
Agne Biliunaite
Lithuanian National Radio and Television (LRT) | Lithuania
---
Aleksandar Govedarica
Syndicado | Canada
---
Aleksandra Derewienko
Cat & Docs | France
---
Anas Khelawy
Al Jazeera, Qatar
---
Christa Auderlitzky
Filmdelights | Austria
---
Gitte Hansen
FIRST HAND FILMS, SWITZERLAND
---
Hidetoshi Nakamoto
NHK, JAPAN
---
Isabel Arrate Fernandez
IDFA BERTHA FUND | THE NETHERLANDS
---
Jenny Westergard
YLE | Finland
---
Jo Lapping
British Broadcasting Corporation (BBC) | UK
---
Karlo Funk
ESTONIAN PUBLIC BROADCASTING (ERR) | ESTONIA
---
Kenan Aliyev
Current Time TV | USA
---
Lars Säfström
SVT (Swedish Public Service Television) | Sweden
---
Liene Laviņa
Latvian Television (LTV) | Latvia
---
Margit Balogh
EODOCS | THE NETHERLANDS
---
Markéta Štinglová
Czech Television (CT), Czech Republic
---
Neraida Cukali
RTSH – ALBANIAN PUBLIC TELEVISION | ALBANIA
---
Sergei Trofimov
CURRENT TIME TV, US
---
Tijana Djukic
TASKOVSKI FILMS, UK
---
Ulrich Brochhagen
MDR, GERMANY
---
Alex Szalat
HEAD OF DOCS UP FUND | FRANCE
---
Anna Eborn
FILM DIRECTOR | SWEDEN
---
Mandy Chang
STORYVILLE, THE BBC | UK
---
Mikael Opstrup
cocumentary consultant | Denmark
---
Natalia Arshavskaya
CURRENT TIME TV | USA
---
Phil Jandaly
film editor | Sweden
---
Tue Steen Müller
documentary consultant | Denmark
---