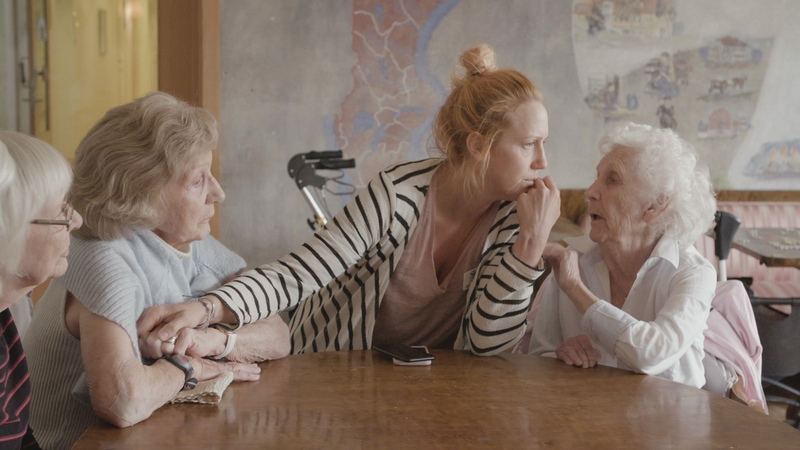 Age
Sweden / Film and Tell
Producers: Oscar Hedin, Marina-Evelina Cracana
Directors: Gustav Ågerstrand, Anders Teigen, Åsa Ekman, Oscar Hedin
A vivid film with strokes of humor about a Swedish elderly home where the resident are approaching their 100-year milestone. Here, activity coach Monica wants them to live life to the fullest until the very end, but the inevitability of death challenges her.
---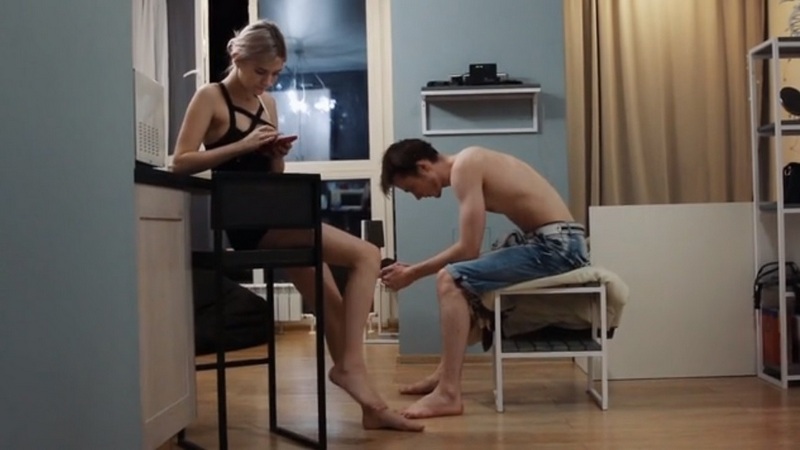 Artem and Eva
Russia, France, Estonia / TVINDIE, Petit a Petit Production, Marx Film
Producers: Yevgeny Gindilis, Rebecca Houzel, Max Tuula, Maria Gavrilova
Director: Evgeny Milykh
A coming-of-age love story about difficult choices and relationship paradoxes set against the background of the contemporary adult industry. Artem and Yulia are a young couple. He studies law while she wants to be a journalist. However, they are already making a successful career—as extremely popular amateur PornHub stars.
---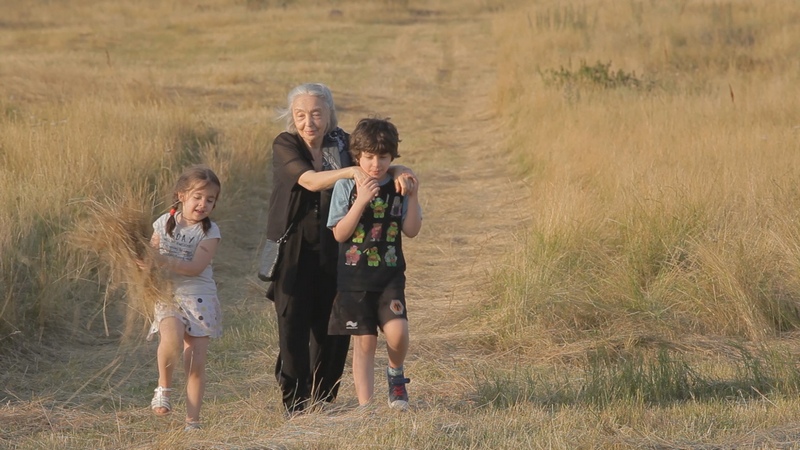 Atonal Glow
Georgia / Spark
Producer/Director: Alexander Koridze
History is made up of political, social, cultural and other events, which influence and shape the society. As times goes by, most of these events are buried in the past and long forgotten. But some of them, like the emergence of brightly shining prodigies, withstand the test of time and space. One such shining star has been born in Georgia, and his name is Tsotne Zedginidze. He is a 9-year-old prodigy composer. He is a unique combination of childish simplicity and complex and mature emotions.
---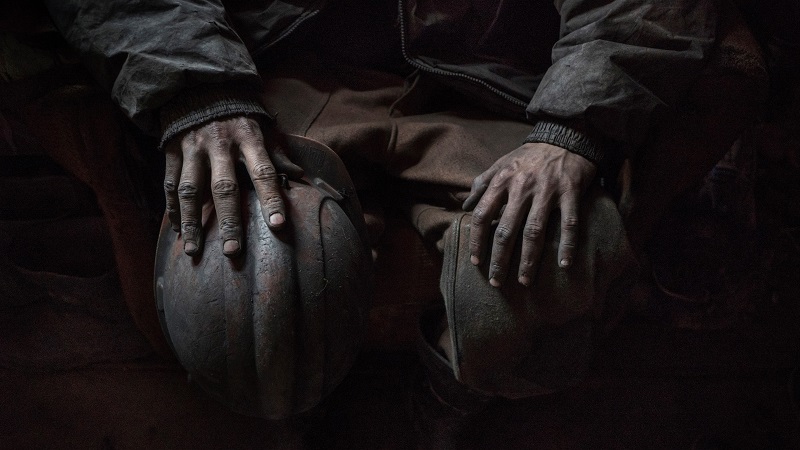 Blind Pit
Italy, Latvia / Nacne sas, Baltic Balkan Productions
Producers: Federico Schiavi, Ieva Ūbele
Directors: Federico Schiavi, Giorgio Bianchi
Blind Pit is a film about Sasha, a blind miner, who lost his eye sight at the age of 11. Against the backdrop of war-ravaged territory in Ukraine, a story of an extraordinary man and his challenge to regain sight and invent a new life.
---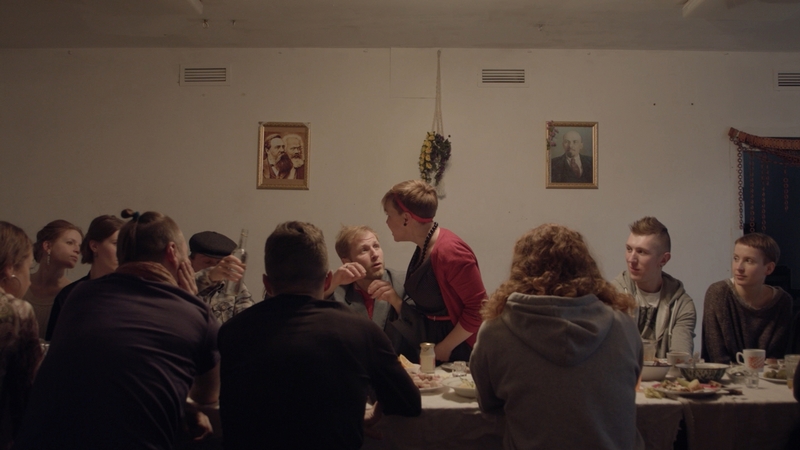 Courage
Belarus, Germany / Living Pictures Production GbR, Illusion Film Company
Producers: Jörn Möllenkamp, Mikalai Laureniuk
Director: Aliaksei Paluyan
For 15 years an underground theatre in Minsk has been proving that artistic freedom in authoritarian regime is possible. But at what cost?
---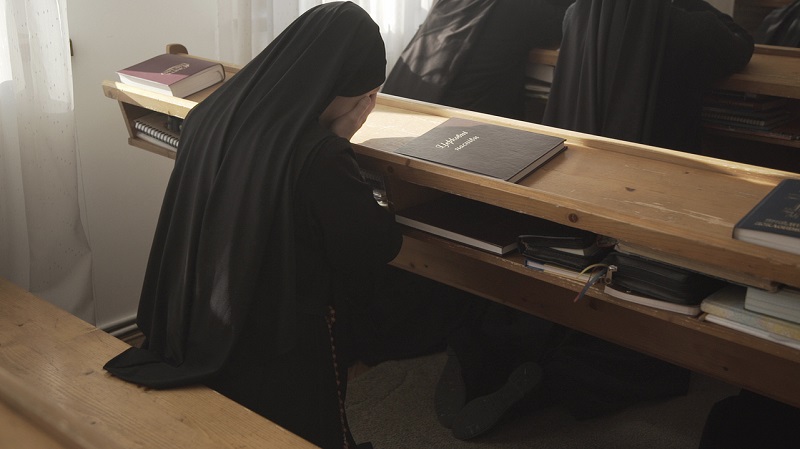 Diary of a Bride of Christ
Ukraine / DIGITAL RELIGION LLC
Producer: Natalia Libet
Director: Marta Smerechynska
When her sister, at 13, decided to become a nun, the film director, outraged, tried to stop her. Six years later, she started filming in her sister's new home – in the nunnery.
---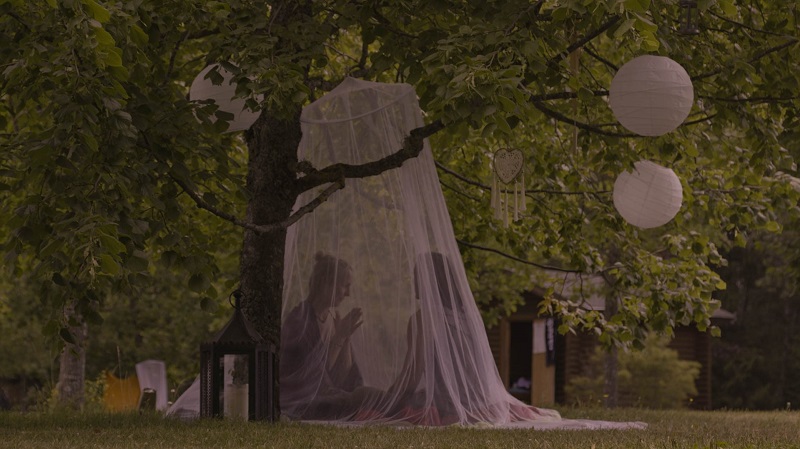 Experts of Love
Estonia / Moonwalker Films (Kuukulgur Film)
Producer: Maimik Andres
Director: Eva Kübar
A personal and intimate observation of three couples for whom a monogamous relationship is not satisfying enough. They believe that polyamory – being romantically involved with multiple people at a time – is the new culture of love. The brave pioneers are ready to face jealousy, loss and depression but also eager to love.
---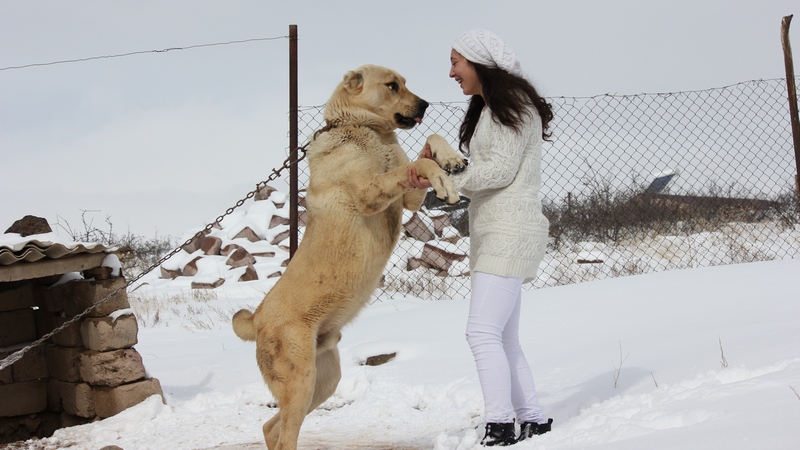 Fight
Armenia, France / MOTIF FILMS, Vie Des Hauts Production
Producers: Sona Margaryan, Inessa Mkrtchyan, Amelia Sarmento, Clara Cawczak
Director: Lilit Movsisyan
In a conservative Armenian family a 15-year-old Karine dreams to become a veterinarian, but her family, especially her father, who is a well-known dog-fighter, is against her dream since "it's not a feminine job". Karine needs to choose: to follow her dreams or to listen to her patriarchal family.
---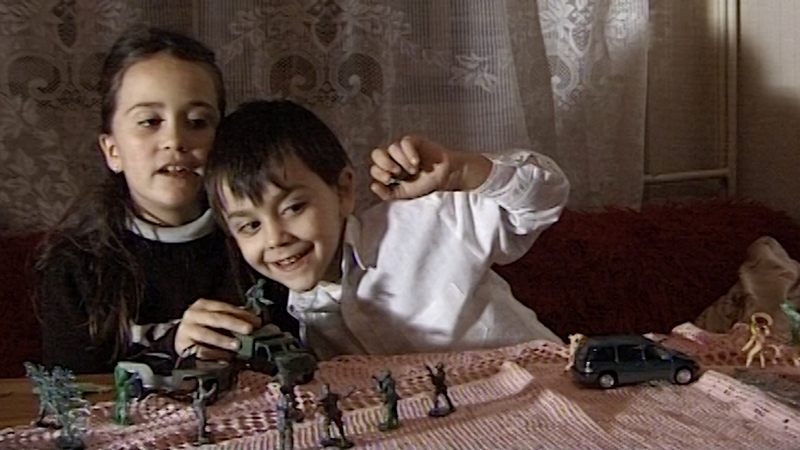 Home Is Where the Films Are
Kosovo / Arena, 39films
Producer/Director: More Raca
The story of refugee kids falling in love with cinema in refugee camps.
---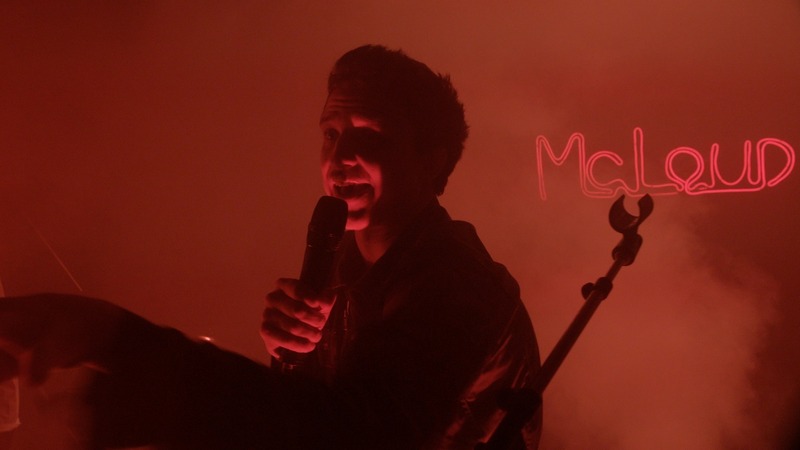 Life After Death
Lithuania / Film Jam
Producer: Stasys Baltakis
Director: Nerijus Milerius
Stories of four actors performing death. Actors were chosen to represent distinct generations to help to reveal the differences and similarities in the attitudes towards death of oneself and the loss of a loved one. Two types of visuality – images of death from other films and new footage of actors selected.
---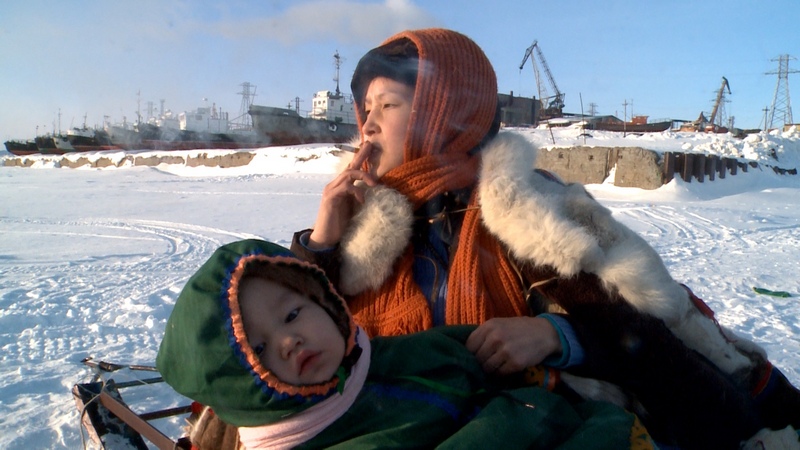 Life of Ivanna
Russia, Norway, Finland/ Ethnofund Film Company, Ten Thousand Images, Illume Oy
Producers: Vladislav Ketkovich, Mette Cheng Munthe-Kaas, Petrri Vijalainen
Director: Renato Borrayo Serrano
The emancipation story of Ivanna, Nenets woman and mother of 5 children facing dramatic changes in her life, divorcing with drinking husband and emigrating from a traditional way of life of Arctic's Nenets reindeer herders to live in the city.
---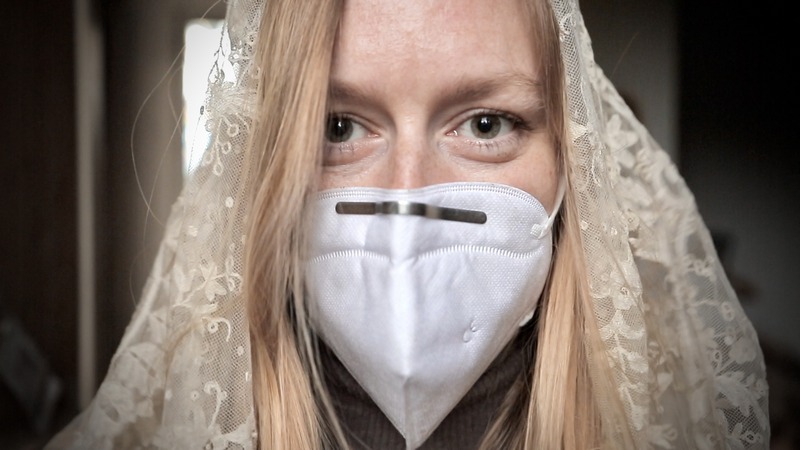 Love in the Time of Corona
Lithuania, Italy / Just a moment
Producer: Dagnė Vildžiūnaitė
Directors: Virginija Vareikyte, Maximilien Dejoie
This is a documentary about a couple of cinema creators attempting to get married in Italy at the peak of the COVID-19 pandemic. With the state of emergency declared and marriage ceremonies prohibited, Max and Virginia try to adapt to the global lockdown and the daily sense of uncertainty.
---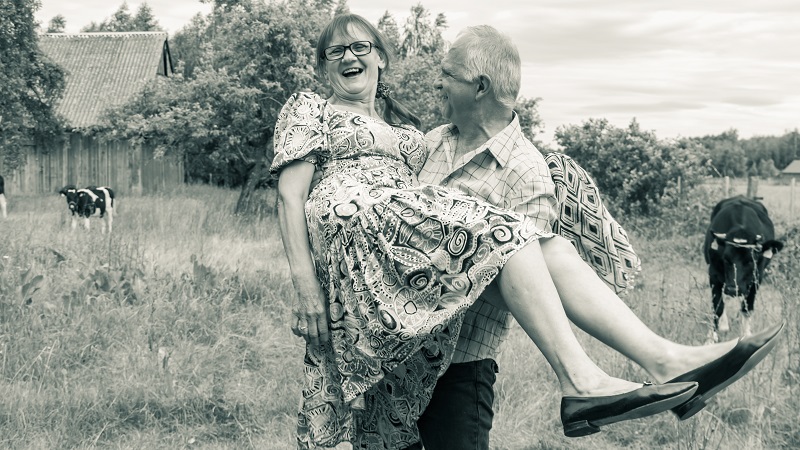 Nina Gets Married
Poland / Pinot Films
Producers: Marta Duzbabel, Agnieszka Rostropowicz-Rutkowska
Director: Andrzej Szypulski
Nina is a 68-year-old widow, a Jehovah's Witness. She unexpectedly falls in love with Krzysztof – a dozen years younger Catholic. This love turns her life upside down.
---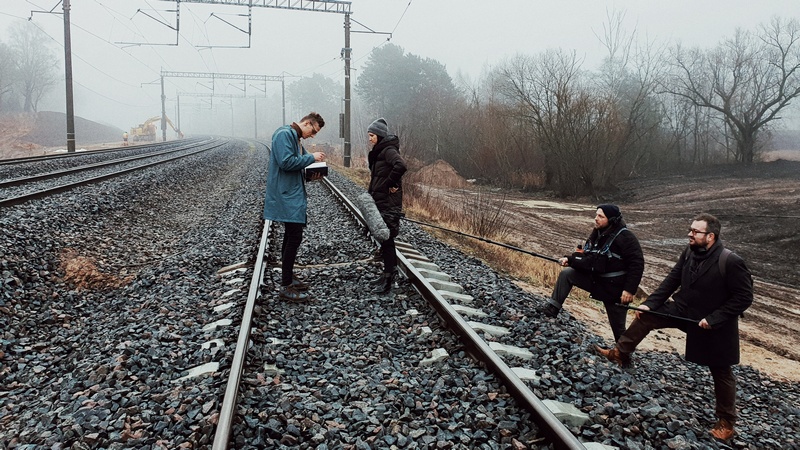 Nord Express
Latvia, Estonia / Mistrus Media, Allfilm
Producers: Gints Grūbe, Elīna Gediņa – Ducena
Director: Kārlis Lesiņš
For 30 years there has been a dream to build a high speed railway  to connect Baltic States to rest of the Europe. Filmmaker and journalist Kārlis Lesiņš starts an investigation and goes on the road to find out why 6 years before the intended launch the construction of this 6 billion euro project has not even started yet.
---
Podnieks On Podnieks
Latvia / JURIS PODNIEKS STUDIO
Producer: Antra Cilinska
Director: Anna Viduleja
"I would like to do more in this life. But if I don't manage, then I will continue in the next one." This was said by the outstanding Latvian film director Juris Podnieks. His work has moved millions of viewers around the world and in this film he will dwell on his life as a filmmaker.
---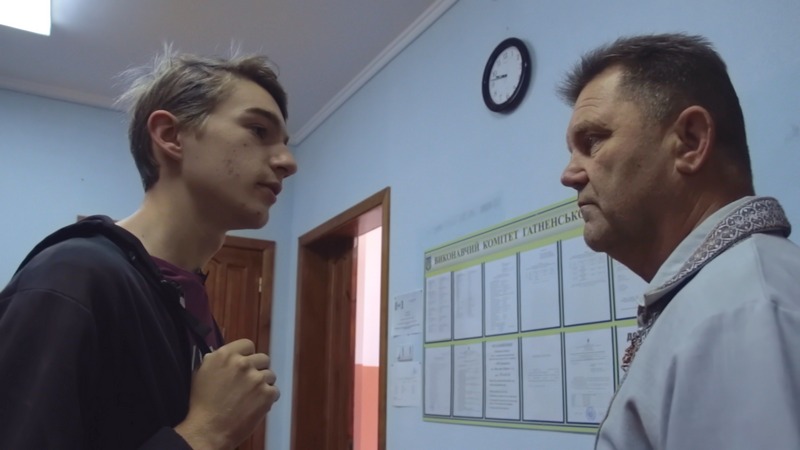 Shut the Fuck Up!
Ukraine, France / Digital Religion, East Roads Films
Producers: Stephane Siohan, Olga Beskhmelnytsina
Director: Taisiia Kutuzova
Serhiy, a shy teenager aged 16, investigates corruption in his little town near Kyiv, until one day, he gets punched by the local deputy. Three years later, Serhiy is now 19 and he's going to get his revenge: by running for office against the man who tried to silence him.
---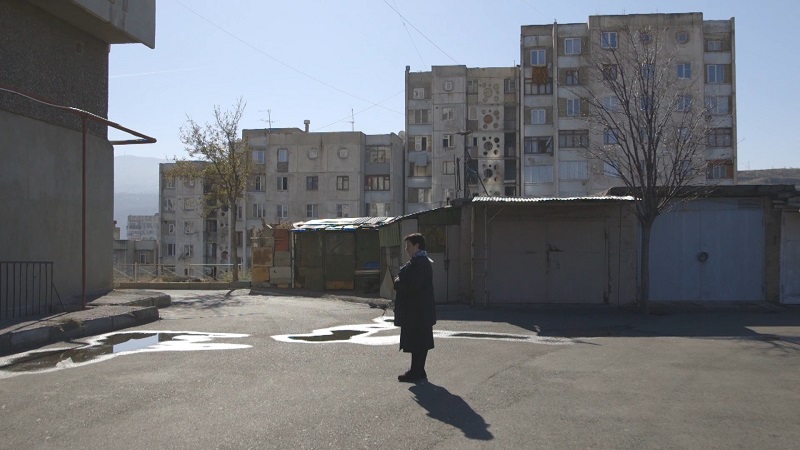 Sunny
Georgia / Terra Incognita Films, Sunny Films
Producer: Nato Sikharulidze
Director: Keti Machavariani
Sunny is a documentary film that revolves around interviewers' research. Interviewer's work is both interesting and extremely hard not only in physical but also in psychological terms. The film demonstrates all the basics of the interviewer's work by simultaneously showing the different sides of Georgian society.
---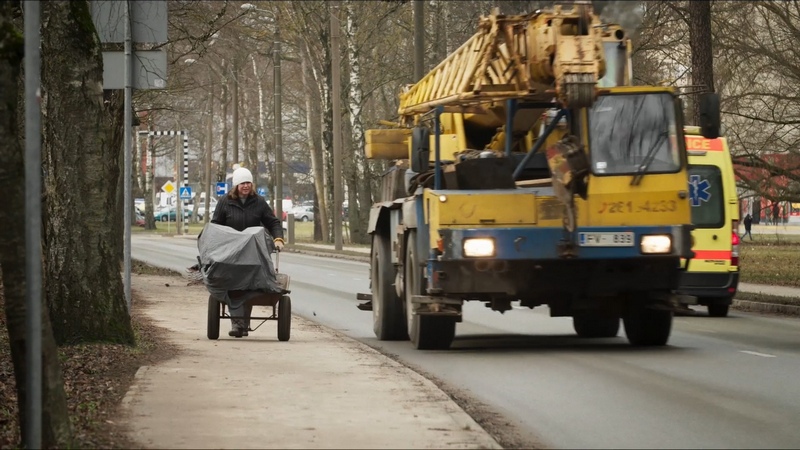 The Girls of 1960
Latvia / Fenixfilm
Producer: Matiss Kaza
Director: Una Celma
The director's classmates are women who were born in the year 1960. Their stories reveal the tragedy of an entire generation which grew up in the Soviet Union on a short-lived promise that socialism would achieve a complete victory.
---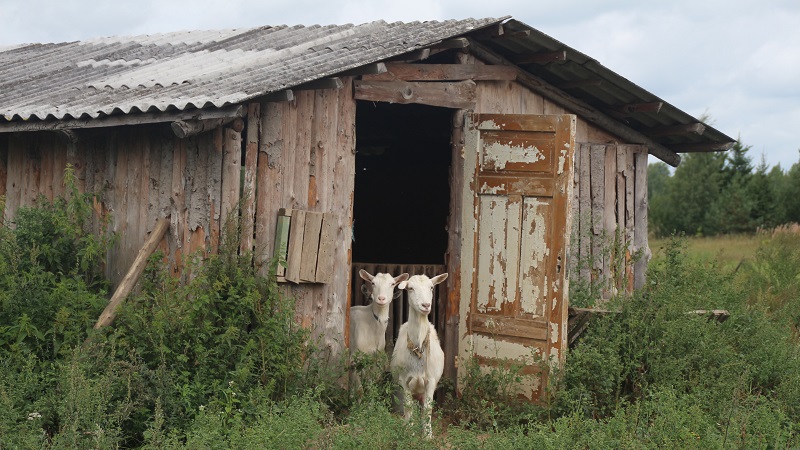 The Land
Latvia / Mistrus Media
Producers: Gints Grūbe, Elīna Gediņa – Ducena
Director: Ivars Seleckis
The documentary  "The Land" will reveal the countryside of the 21st century through the individual and personal stories of the five protagonists living in the Latvian countryside and farming their land.
---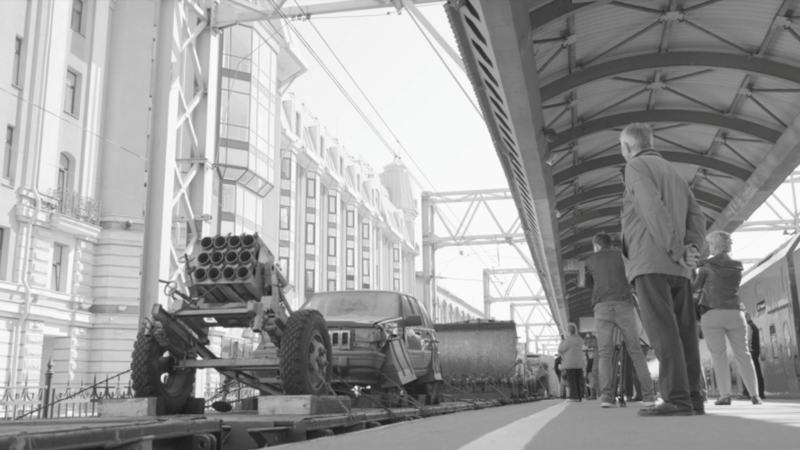 The Trans Syrian Express
Finland, Russia, Poland / Illume Ltd, 317-Films, ARKANA
Producers: Pertti Veijalainen, Sergey Vinokurov, Dorota Roszkowska
Director: Alina Rudnitskaya
Organised by the Ministry of Defence and by the personal order of the President of the Russian Federation, Vladimir Putin, the train exhibition "Syrian Breakthrough" transports the spoils of war from Syria around the country. The train stopped at all the major cities in Russia from Moscow to Vladivostok, from Vladivostok to Murmansk and then back again to Moscow. 62 cities in all.
---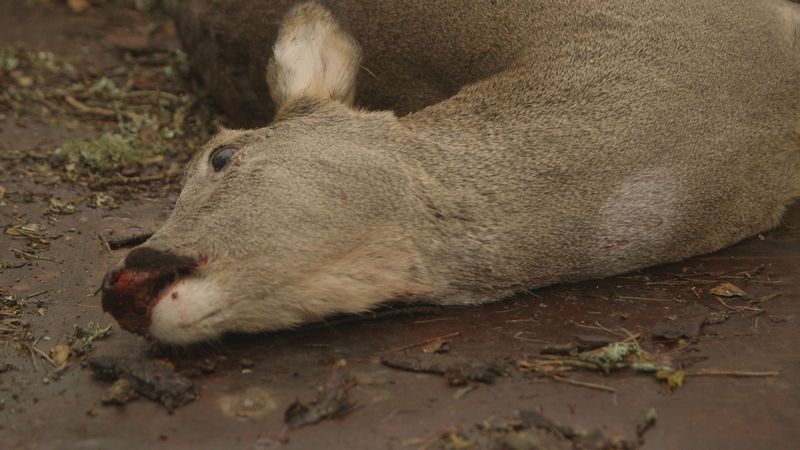 Underling In Bird Kingdom
Estonia / Allfilm
Producer: Ivo Felt
Director: Marko Raat 
Would a bird build a nest if it wouldn´t trust the world? Would a person?
---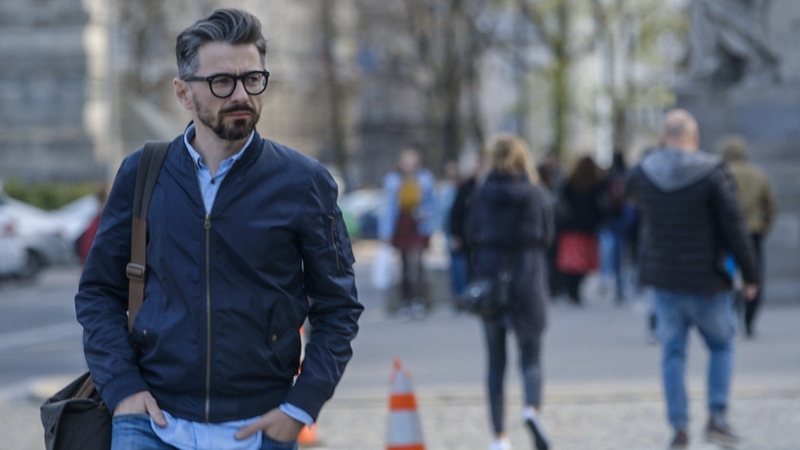 Waitersgate
Poland, Norway / ZK Studio, Isme Film
Producers: Malgorzata Prociak, Ingvild Aagedal Skage
Director: Konrad Szolajski
A reporter undertakes a journalistic investigation to examine if three waiters could topple Polish government by eavesdropping its ministers. Or was it a conspiracy with the Kremlin in the background – aiming at Poland and the whole Eastern Europe?
---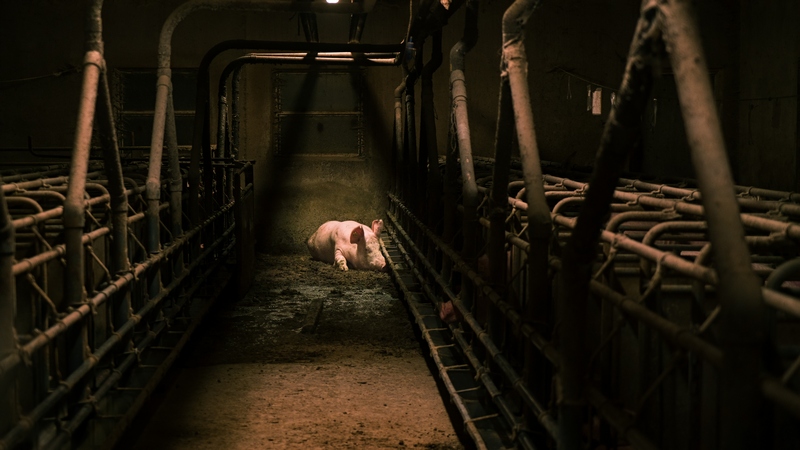 We Are Animals
Finland / Tuffi Films
Producers: Elli Toivoniemi, Venla Hellstedt
Directors: Saila Kivelä, Vesa Kuosmanen
We Are Animals depicts a decade of animal crises from the perspective of activists and authorities and through a number of lawsuits. Who will be charged and what happens when nasty photos are revealed?
---
When the Harmattan Blows
Poland / Pinot Films
Producers: Marta Duzbabel, Agnieszka Rostropowicz-Rutkowska
Director: Edyta Wroblewska
Despite her traumatic past, Barbara tries to move on with her life, forgive her abusers and fight for happiness with the help of her closest friend, Father Piotr.
---
Agne Biliunaite
Lithuanian National Radio and Television (LRT) | Lithuania
---
Andreas Gjellebæk Sverdrup
VGTV | Norway
---
Anton Mazurov
ANTIDOTE Sales | Russia
---
Barbara Bouillon
Arte | France
---
Hanne Biermann
Deckert Distribution | Germany
---
Irena Taskovski
Taskovski Films | UK
---
Ivana Pauerova
Czech Television (CT) | Czech Republic
---
Jenny Westergard
YLE | Finland
---
Jo Lapping
British Broadcasting Corporation (BBC) | UK
---
Kenan Aliyev
Current Time TV | USA
---
Lars Säfström
SVT (Swedish Public Service Television) | Sweden
---
Liene Laviņa
Latvian Television (LTV) | Latvia
---
Liina Murd
Estonian Public Broadcasting (ERR) | Estonia
---
Maëlle Guenegues
CAT&Docs | France
---
Mehdi Bekkar
Al Jazeera | Quatar
---
Natalia Arshavskaya
Current Time TV, USA
---
Natsu Kawakami
Japan Broadcasting Corporation (NHK) | Japan
---
Thomas Beyer
MDR | Germany
---
Tomasz Piechal
Polish Public Boadcasting (TVP) | Poland
---
Audrius Stonys
Film director/producer | Lithuania
---
Diana El Jeiroudi
Film director/screenwriter | Syria/Germany
---
Elina Pohjola
CEO Citizen Jane Productions | Finland
---
Emma Davie
film director | Scotland
---
Gitte Hansen
First Hand Films, deputy director | Switzerland
---
Mikael Opstrup
cocumentary consultant | Denmark
---
Nino Orjonikidze
Film producer/director | Georgia
---
Peter Kerekes
Film director/producer/teacher | Slovakia
---
Phil Jandaly
film editor | Sweden
---
Tue Steen Müller
documentary consultant | Denmark
---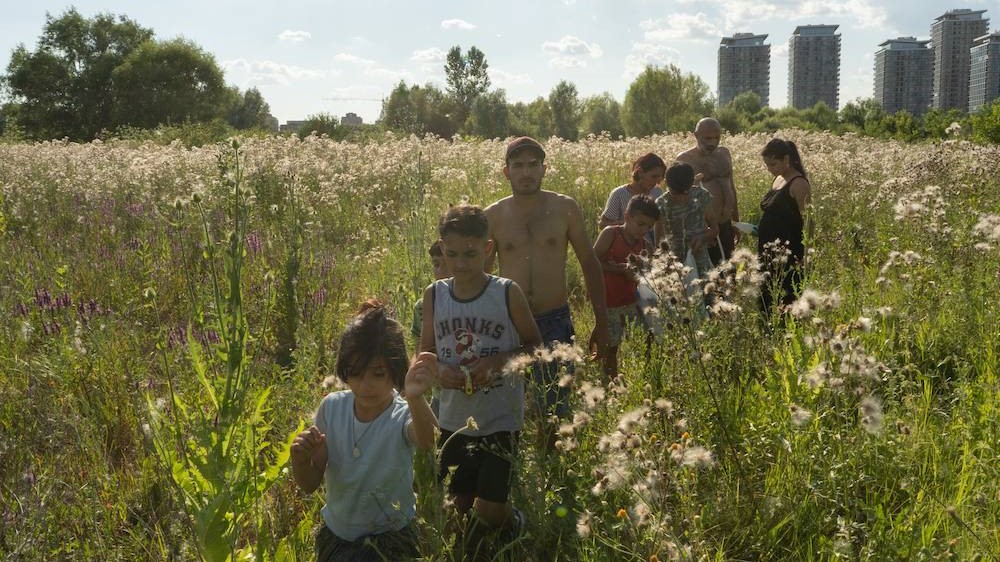 Acasa, My Home
Dir. Radu Ciorniciuc, 2020, 86′ | Finland, Germany, Romania
For 20 years the Enache family has lived in the Bucharest Delta – in a vast green zone bordered by block housing that has, after years of untamed growth, become a rare urban ecosystem. The family's life is simple and isolated from the surrounding society – they have built a shack by the edge of the lake, catch fish with their hands, and adjust only to seasonal rhythms. Their peace, however, is about to come to an end – the family can no longer hide from social services, and have been forced by local authorities to move into the city and learn to follow the rules and regulations of society.
The Bucharest Delta is a 183-hectare wetlands area that flourished in a territory that was, in 1986, intended to be the site of a waterworks project, which was never completed. In 2014, the Delta was deemed a protected natural reserve, and the Enaches soon had to move. The film's creators gave the children analog cameras and invited them to take photos of their life during the move. Later these photos were published as a book, which served as the basis for a broader social campaign.
---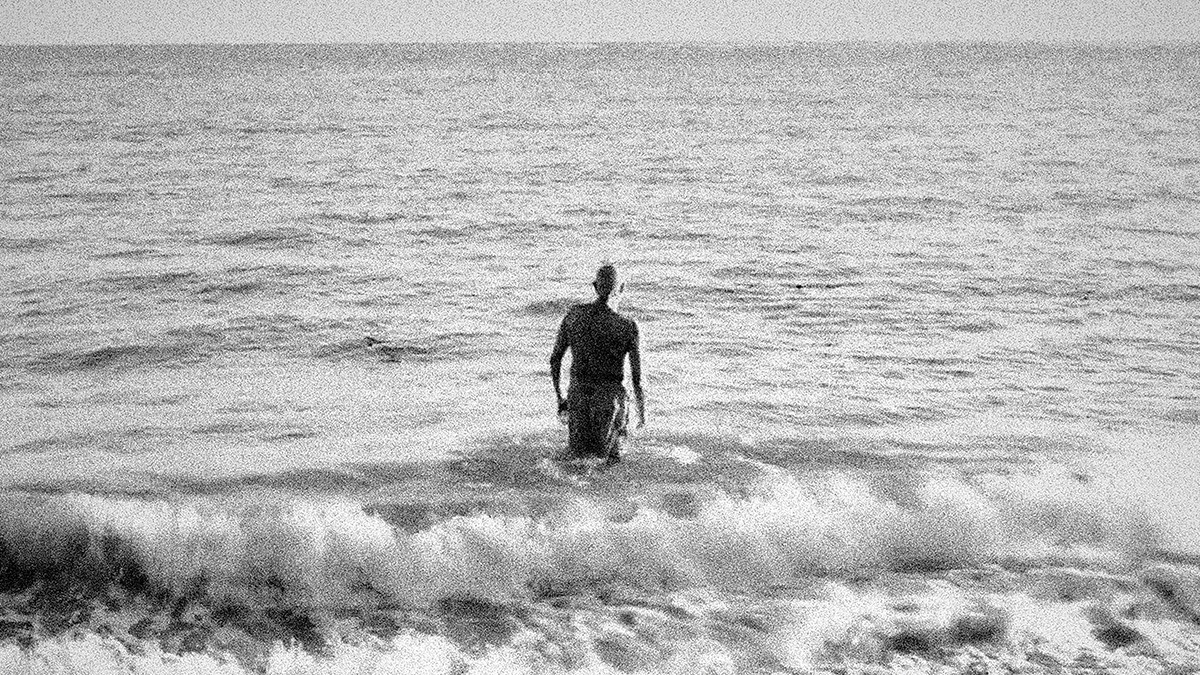 Babenco. Tell Me When I Die
Dir. Bárbara Paz, 2019, 75'| Brazil
"I have already lived my death, and now all that is left is to make a film about it." So said the filmmaker Hector Babenco to actress Bárbara Paz when he realized he did not have much time left. She accepted the challenge to fulfil her late partner's wish  – to be the main protagonist in his own death. In this tender immersion into his life, he consciously bares his soul in intimate and painful situations, and is open about his fears and anxieties, also memories, reflections and fantasies. Cinema was both Babenco's medicine and the nourishment that kept him alive. Babenco is Bárbara Paz's first feature film, but is also, in a way, Hector's last work – a film about filming. To not die.
Babenco, one of South America's most distinguished directors, for the most part focused on those most marginalized in society. He gained international recognition with "Pixote" (1980), about Brazilian street children who live their lives under the shadow of crime. In 1986, Babenco was nominated for an Oscar for Best Director for his film "Kiss of the Spider Woman" (1985).
---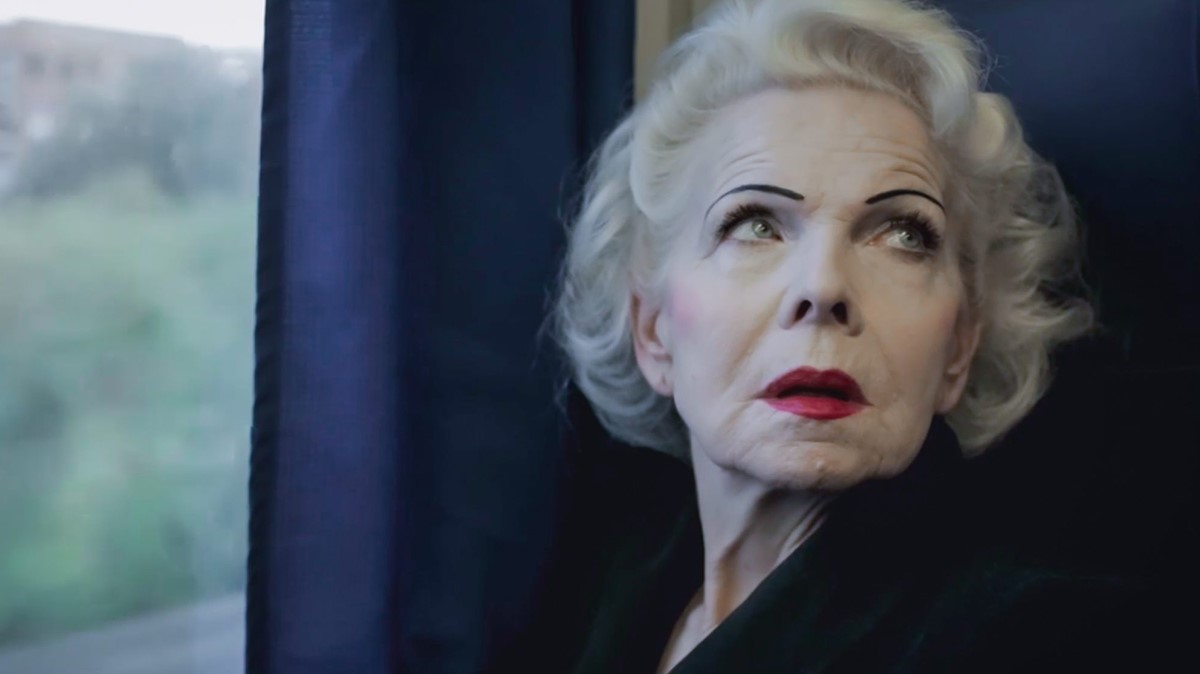 Lessons of Love
Dir. Malgorzata Goliszewska, Kasia Mateja, 2019, 75′ | Poland
Jola yearns for freedom, and after escaping her turbulent, full-of-suffering marriage, she spends time with friends and takes care of herself. After meeting Wojtek in a Latin-American dance class, a new romance comes into her life. Those espousing the conservative views of Jola's generation still try to excuse her violent husband, and even she sometimes questions her choice. The film Lessons of Love is a lively and uplifting look into one woman's personal revolution at the age of 69.
The directors first met Jola in "Café Smile" – where a dance club for seniors holds its lessons, as they were there to create a short film over the course of six months about the club. Malgorzata had at that time lost her faith in love and relationships, and the hopeful and playful atmosphere at the dance club cheered her up. In getting to know Jola better, the directors knew they had found a main character for a completely different film – about love.
---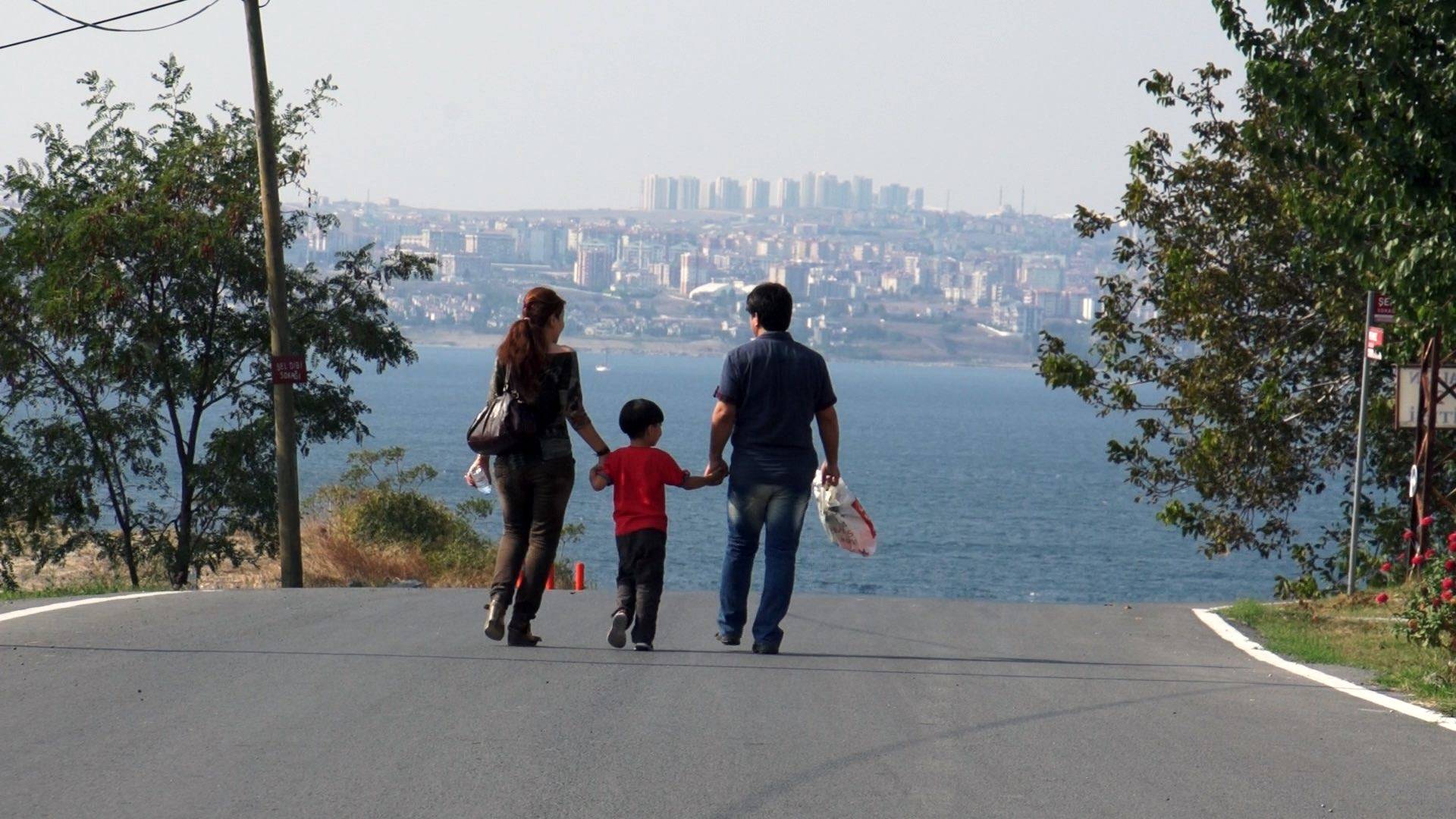 Love Child
Dir. Eva Mulvad, 2019, 110′ | Denmark
Leila and Sahand are English teachers in Iran. They each have their own marriages, but they also have a child together. Their relationship is illegal, so they decide to flee the country and cross the border into Turkey with their 4-year-old son Mani. It would be impossible for them to get divorced and remarried in Iran, and adultery is even punishable by death. We can follow their story through an intimate, 5-year-long close-up, as they overcome the twists and turns of Iranian and European laws in their desire to be together.
According to Belgian UN Agency data, there are currently 4.1 million refugees living in Turkey; of them 3.7 million are Syrian, and some 400,000 are from other nations. Turkey is therefore the nation that has taken in more refugees than any other country in the world. Director Eva Mulvad wanted to make a film about people in whose situation we could also see ourselves. "I have a lot in common with Leila and Sahand. I have a son and a small family unit of three, and, like them, I've watched Ingmar Bergman films. It's self-evident that refugees are just as varied amongst themselves as other humans."
---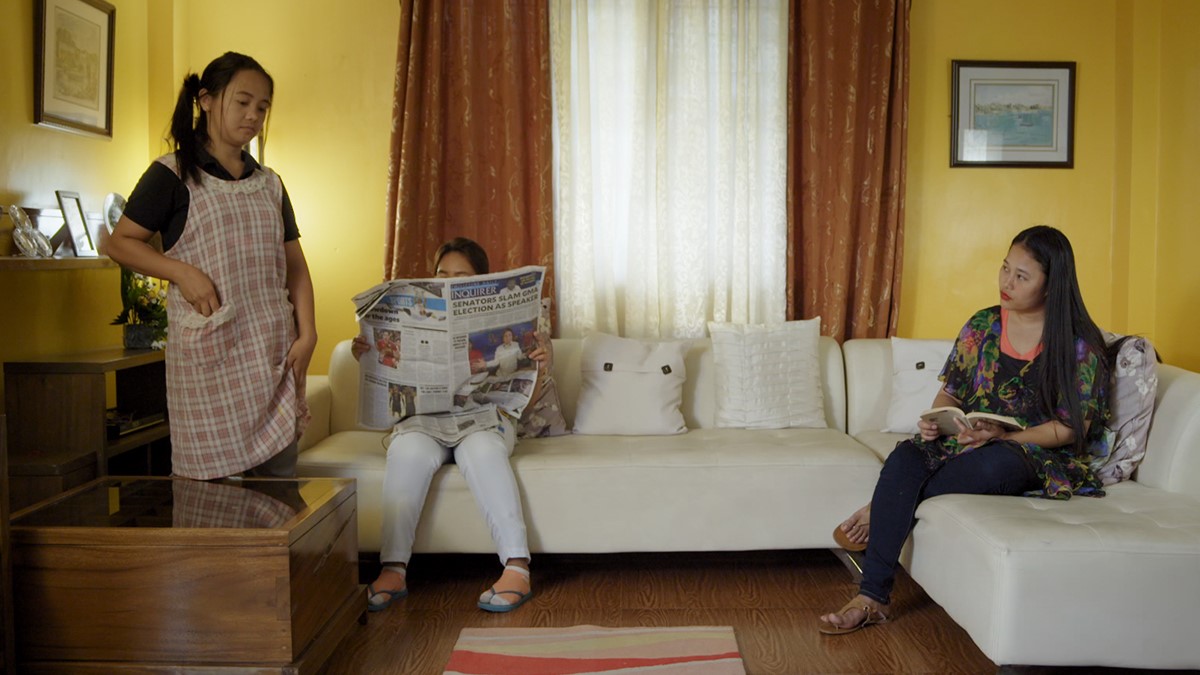 Overseas
Dir. Yoon Sung-A, 2019, 90′ | Belgium, France
Large numbers of Filipino women work overseas as domestic help or as nannies. In order for them to head abroad to earn income, they have to leave their children in the care of others for several years. In one of the many Filipino domestic help training facilities, a group of women are training together not only how to make beds perfectly, but also how to learn to live with abusive language from their employers and combat homesickness. Role-playing helps in preparing for complicated situations, and the women perform both employer and employee parts. The film Overseas raises questions about work relationships in a globalized world, while also emphasizing the sheer determination and solidarity of the film's subjects.
There are 106 million inhabitants in the Philippines, with some 10 million working overseas. According to World Bank estimates, in 2019 overseas workers sent 35 billion US dollars home to the Philippines, reaching 9.8% of the country's GDB. The most popular work destinations for Filipino guest workers are Saudi Arabia, the UAE, Hong Kong and Taiwan.
---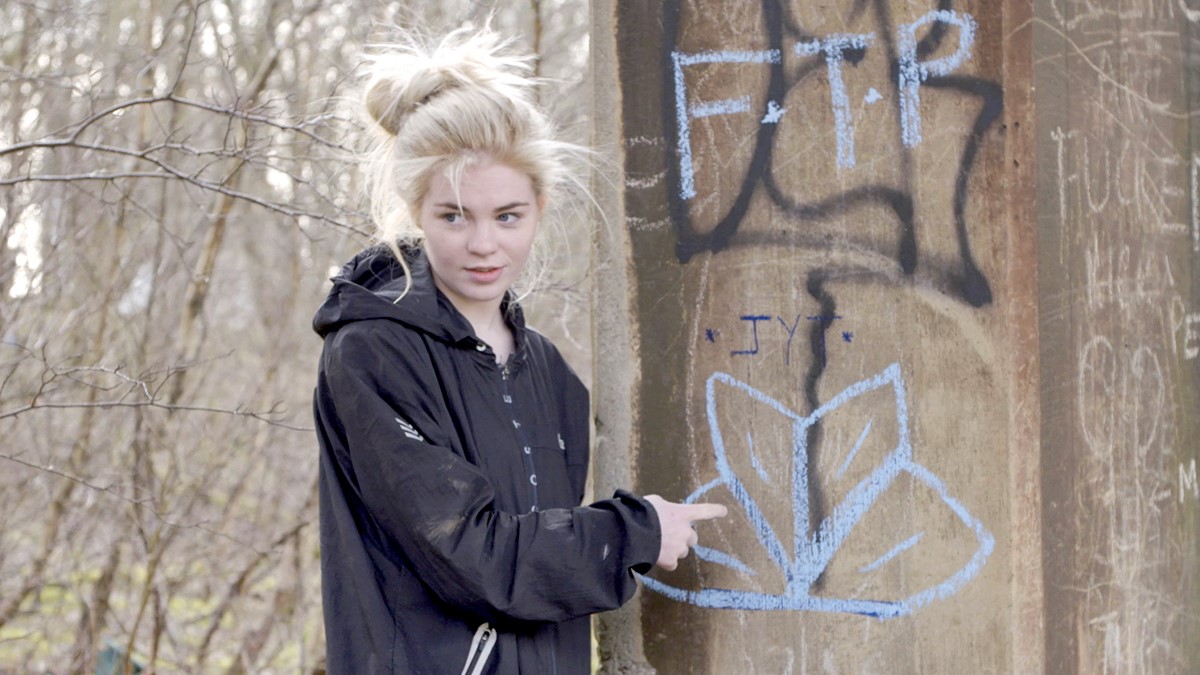 Scheme Birds
Dir. Ellen Fiske, Ellinor Hallin, 2019, 90′ | Sweden, UK
In a small, faded industrial town in Scotland, teenager Gemma begins to live life as an adult as she prepares for motherhood. Even though this remote town is, as Gemma says, a place "where you are either pregnant or incarcerated", she isn't unhappy. Her grandfather, who has taken care of her since she was a little girl, breeds pigeons and is teaching Gemma to box. She spends time with her friends, loves her released-from-prison boyfriend, and tries to give her son everything that she herself didn't receive as a child from her own mother.
In 2005, the UN report on crime concluded that the risk for an inhabitant of Scotland to be seriously injured in a physical assault is percentage-wise one of the highest in the world. In Scotland, specifically, there is a widespread problem with assaults using a knife or other sharp object. Since then there have been broad prevention campaigns, and the number of knife attacks have gone down by half. However, the spread of violence is still very uneven.
---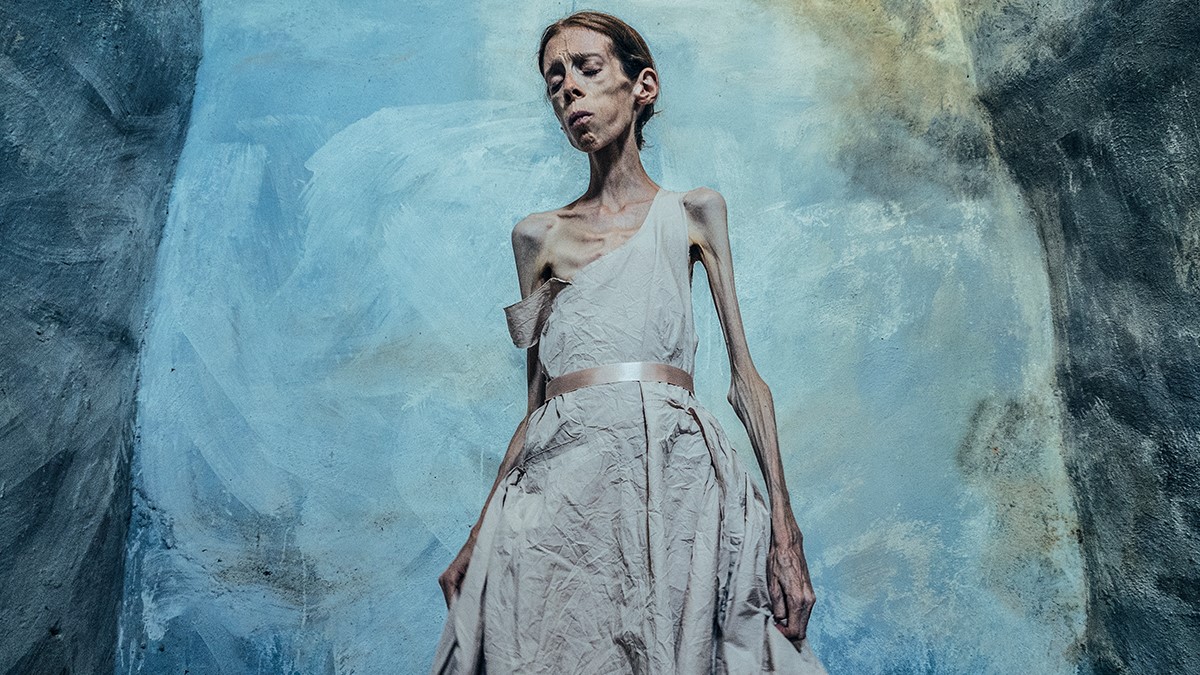 Self Portrait
Dir. Katja Høgset, Margreth Olin, Espen Wallin, 2020, 77'| Norway
Lene Marie Fossen is a photographer with an international-level talent and a serious illness – she suffers from anorexia. In photographs Lene is fascinated with the ability to stop time, and, in a similar fashion, she wanted to gain complete control over her body and never grow up. When Lene was 10, she stopped eating. At age 15 she received her first photo camera as a gift from her parents. She speaks very openly about her illness in her art, and sheds light on the internal conflicts and irreversible consequences of anorexia. The Self Portrait is Lene Marie's journey and battle. "If only I could simply snap my fingers and begin eating again…"
Lene Marie died in October of 2019, aged 33. Prior to that, she watched the film together with her parents, and wished for the whole world to see it. After her death Lene's self portraits were published in a book, The Gatekeeper.
---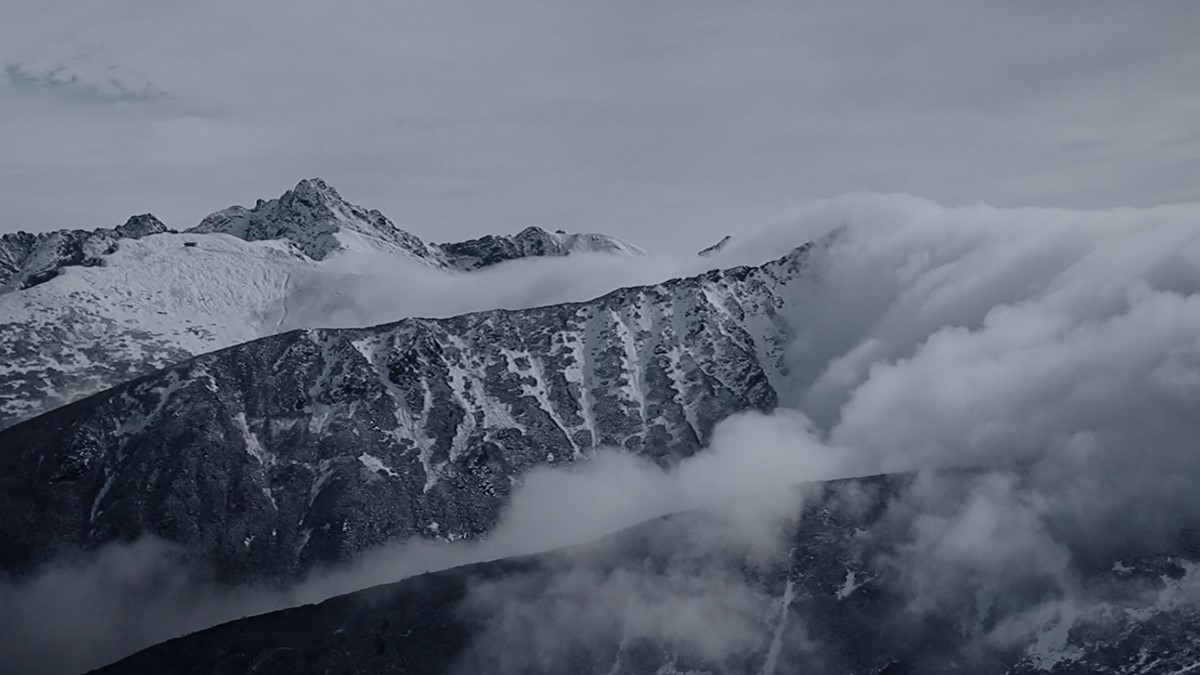 The Wind. A Documentary Thriller
Dir. Michal Bielawski, 2019, 75′, | Poland, Slovakia
The halny mountain wind is the most unpredictable element in Poland's Tatras. It occurs cyclically, every fall and spring, and no one knows if and when it will turn into a devastating storm. The halny affects the inhabitants of Zakopane more than elsewhere, turning picturesque mountain paths into performance stages for the wildness of nature. When the wind arrives people become restless, the police have more calls than usual, the suicide rate increases, and doctors have to tend to more heart attack victims. The film depicts not only the destruction caused by the winds, but also its effect on the everyday lives of the locals.
The "halny" wind is known as such in the Tatra Mountains of Poland and Slovakia, but elsewhere in the world it is known by other names. In the North American Rockies it is called a "chinook", in the Argentinian Andes it is the "zonda", while in the Atlas Mountains of Africa's northwest –  "ghibli". In the Tatras this wind is a fairly regular occurrence, especially during the colder months. In 1966 and in 1985, it blew from 86 to 130 days of the year. Up until now, the most forceful "halny" was in May of 1968, when wind gusts reached up to 80 metres per second – in Poland it is known as the "Wind of the Century".
---