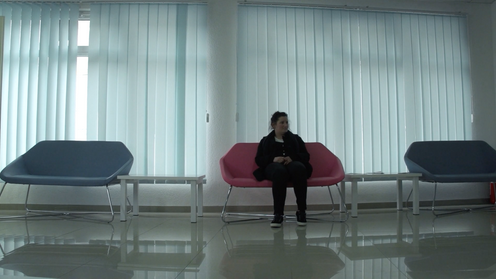 9-Month Contract
Georgia / 1991 Productions
Director: Ketevan Vashagashvili
Producers: Nino Chichua, Anna Khazaradze
When raising a kid as a homeless single mother becomes too hard, Jana decides to rent out her uterus to others in order to be a priceless mother to her daughter.
---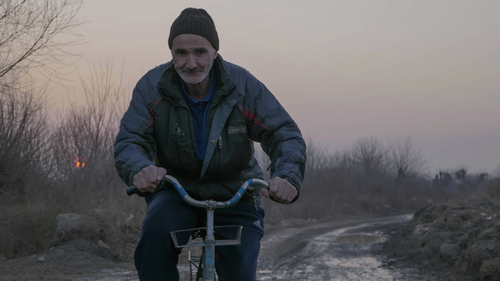 Dedovshina
Uzbekistan, Tajikistan
Director/Producer: Elyor Nemat
Decades-long the culture of brutality against conscripts and impunity in a regular army. It is business as usual for the country, which emerged after the devastating civil war, which is ran by a dictator and which borders with Afghanistan.
---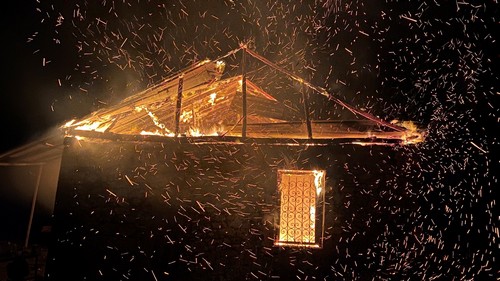 Exchange
Armenia / Ulik film production
Director: Aren Malakyan
Producers: Vahagn Khachatryan, Sona Karapoghosyan
Every month cargo planes are shipping cows from Armenia to Iran. Now, because of the war people are being deported from their lands, following their animals. Film is an audiovisual essay telling the story of the borders, forced displacement, and the war effects from a human and animal perspective.
---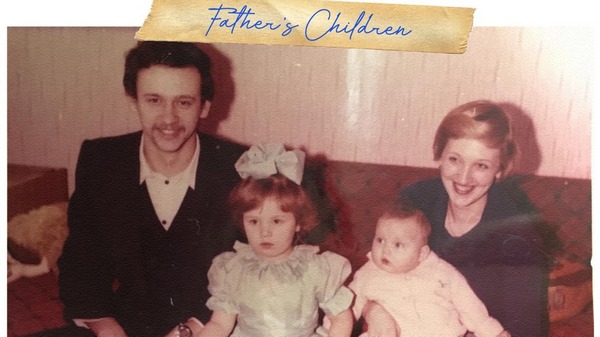 Father's Children
Latvia / Woodpecker Pictures
Director: Karlis Lesins 
Producer: Dominiks Jarmakovics 
During a shared reconstruction of memories, five strangers, who happen to be family members solely based on their genetic material, discover that they are more similar to each other than they initially thought, so they obtain the thing that their deceased father was unable to give them.
---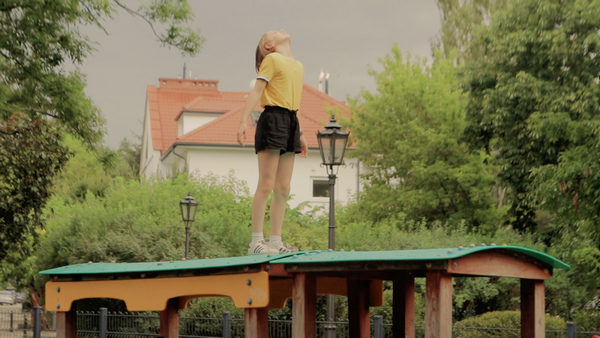 Girls' Stories
Poland / Pinot Films
Director: Aga Borzym 
Producers: Agnieszka Rostropowicz-Rutkowska, Marta Duzbabel 
Story about being on the verge of becoming a teenager. We observe the world of adolescence, with all its ups and downs, through the eyes of two guides — 11‑year‑old Jagoda and 13‑years‑old Zuzia.
---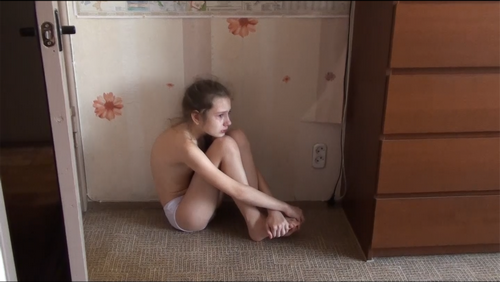 Happiness
Estonia, Russia / Marx Film, 17+4
Directors: Dmitry Kubasov, Anastasia Murashkina 
Producers: Max Tuula, Maria Gavrilova 
A family of two young sisters and a little girl escaped from their war-torn hometown in Eastern Ukraine to Moscow, seeking a better life. Their new life is plagued by family conflicts, broken hearts, bureaucracy, and financial and health problems. Now the sisters wage a war against each other and lash out at Inna's 10-year-old daughter. Over the span of seven years we watch her grow up, and the time comes when she has to make her own choices. The story of life's struggles intertwines with the coming-of-age story. Butthings may turn into happiness when, against all odds, a little miracle happens.
---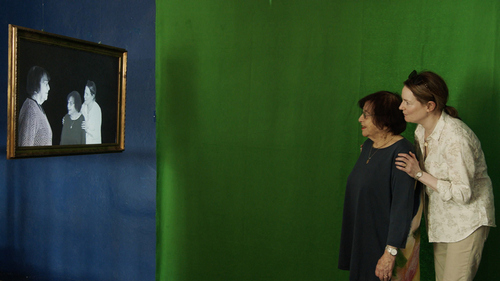 Irena
Lithuania, Estonia, Bulgaria / Moonmakers, Allfilm, AGITPROP
Director: Giedrė Žickytė
Producers: Giedrė Žickytė, Pille Rünk, Martichka Bozhilova
Following the life of Lithuanian Jewish professor Irena Vesaite, the documentary offers an authentic look into a century of war, oppression, loss and ultimately forgiveness through the eyes of a woman who lost everything but love.
---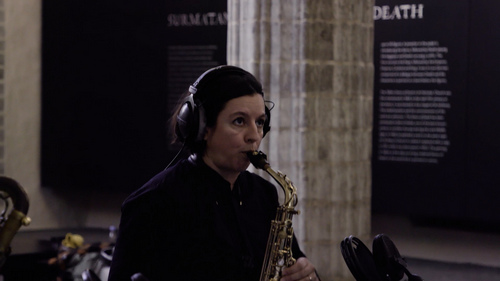 Machina Faust
Estonia / Flo Film OÜ
Director/Producer: Kaupo Kruusiauk 
"Machina Faust" is a documentary about internationally renowned Estonian-Danish musician, saxophone player and improvisational jazz composer Maria Faust. Maria's career started at the Kuressare Music School where she quickly realized that she wants to be an artist. She landed at the Royal Danish Academy of Music because she's always wanted to have her music played but was forced to play only old, famous composers in Estonia. She raises women's issues in her music and breaking through in a male-dominated world in her work.
---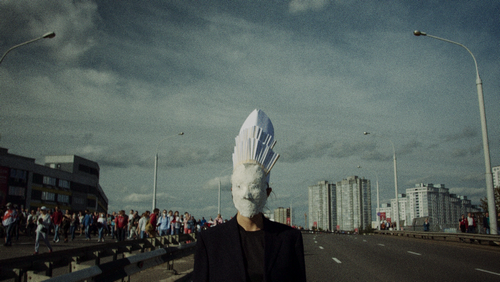 Mara
France / Les Steppes Productions
Director: Sasha Kulak 
Producer: Louis Beaudemont 
Belarus, August 2020 – Minsk is overflowing with massive protests. Although citizens had been living in constant fear since Lukashenko came into power 26 years ago, this film essay attempts to capture a new weapon of his: the distortion between reality and fiction.
---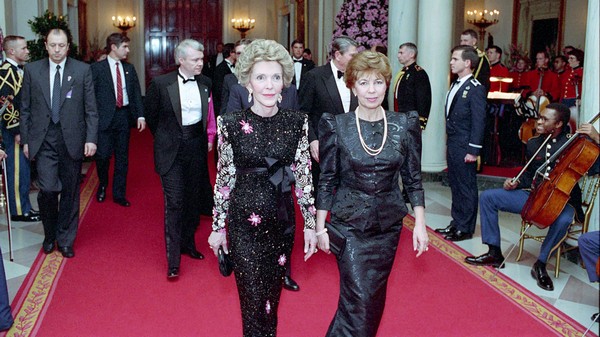 Moscow Nights
Ireland, Germany, Romania / akajava films, Evolution & Art
Director: Irina Maldea 
Producers: Brendan Culleton, Sorin Manu 
"Moscow Nights" is an archival vérité documentary that uses archive film to bring us to the heart of a series of dramatic events at the end of the 20th century, as the leaders of the superpowers and their wives forged friendships across the divide that ended decades of fear and suspicion.
---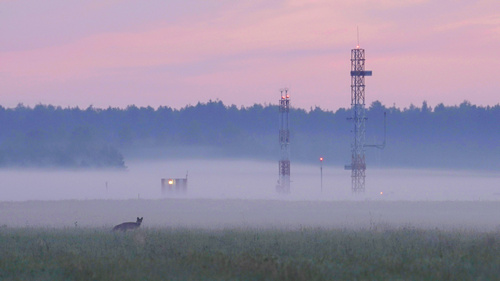 Scarecrows
Latvia, Lithuanina / VFS FILMS, Moonmakers
Director: Laila Pakalnina 
Producers: Uldis Cekulis, Giedrė Žickytė
Our goal is not to scare people. Instead our goal is to scare birds so that we wouldn't be scared ourselves. In other words, it's an actual job – to understand birds and animals that might approach, are approaching or are already living in the airport territory in order to make sure that their paths don't cross with the airplanes.
---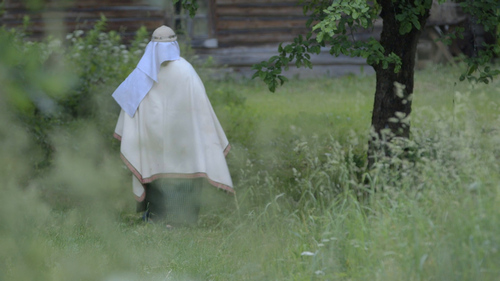 Searching for the Goddess
Lithuania / Moonmakers
Director: Lina Lytė Plioplytė 
Producer: Andrėja Čebatavičiūtė 
Marija Gimbutas is one of the most famous archeologists no one has heard of. Her academic work questioned the patriarchal order. Her theory: that in ancient times, women ruled with peace and peace reigned – cost her her career and her family. But her legacy lingers on.
---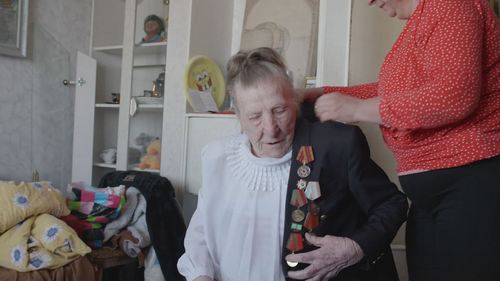 Stranded
Latvia / Ego Media
Director: Stanislavs Tokalovs 
Producer: Guntis Trekteris
An attempt to look at the life of a half-million Baltic Russian community in 2020, through the stories of 3 generations of women in the director's family.
---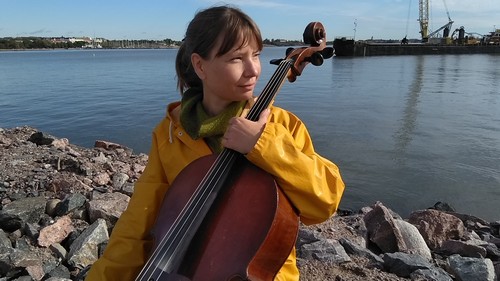 The Cello
Finland / Illume Ltd
Director: Kira Jääskeläinen
Producer:  Oona Saari
A creative documentary essay following a cello's journey through history from a Copenhagen dumpster to the concert halls of pre-revolutionary Saint Petersburg.
---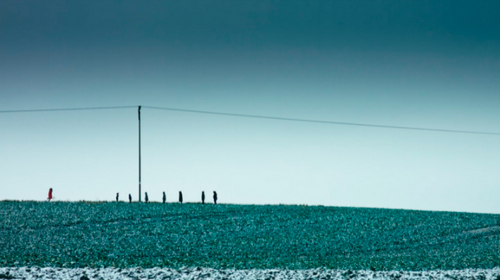 The Invisibles
Poland / Hasko Film
Director: Piotr Bernaś 
Producer: Aleksandra Szczesna 
Agnieszka, 36, is struggling with depression after an abrupt and traumatic loss of her husband. She gets a chance to regain the strength and control over her life when she meets a Chechen refugee family of 7 kids.
---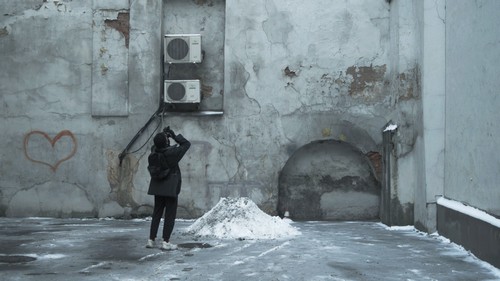 The Manifesto of Tenderness
Russia / Etnofund, Flash Doc
Director: Ksenia Okhapkina 
Producers: Vlad Ketkovich, Ksenia Okhapkina

St.Petersburg. Embodiment of the idea of the Enlightenment and symbol of hope for change for the whole of Russia. This "most intentional of all cities makes people believe that they can create around themselves any reality they want to see. But whenever they rise up to fight for their rights, police clear them off the streets like rubbish. In the parallel reality of St.Petersburg three women artists practice another way of resistance. They create The Manifesto of Tenderness.
---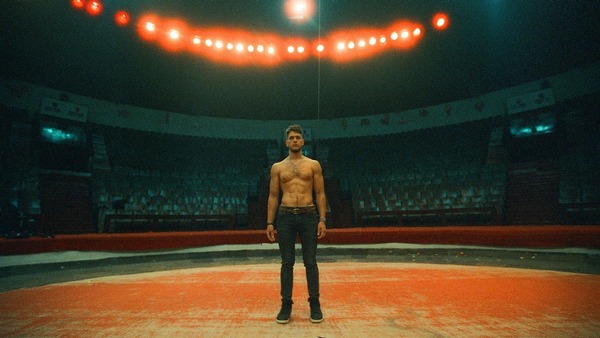 Up in the Air
Ukraine / ALBATROS COMMUNICOS UKRAINE
Director: Oksana Syhareva 
Producer: Anna Kapustina 
Young Ukrainian acrobats developing their skills and performance up in the air. A century-old circus building and local government officials challenge the path to their dreams.
---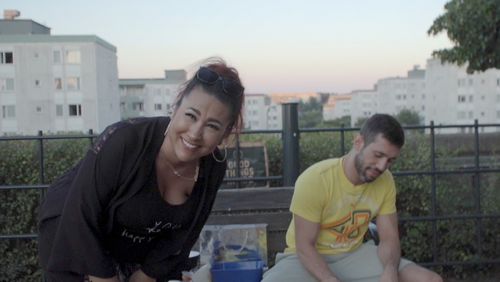 Upper Tensta, Stay or Go?
Sweden / KW produktion ab
Directors: Karin Wegsjö, Nazira Abzalova 
Producer: Karin Wegsjö 
Nazira and Bahtiyr moved from Uzbekistan to Sweden to give their children a safer life but end up in a socio-economically vulnerable neighbourhood, Tensta, that puts everything at risk. How can you live an ordinary life in Sweden if you fear gun threats outside your home?
---
Aleksandar Govedarica
Syndicado | Canada
---
Aleksandra Derewienko
Cat & Docs | France
---
Alex Szalat
Docs Up Fund | France
---
Anna Platpire
Latvian Televison (LTV) | Latvia
---
Anton Mazurov
ANTIDOTE Sales | Russia
---
Charlotte Gry Madsen
SVT | Sweden
---
Christa Auderlitzky
Filmdelights | Austria
---
Esther van Messel
First Hand Films | Switzerland
---
Fatma Riahi
Al Jazeera | Qatar
---
Jenny Westergard
YLE | Finland
---
Jo Lapping
British Broadcasting Corporation (BBC) | UK
---
Kim Christiansen
DR Sales | Denmark
---
Liina Murd
Estonian Public Broadcasting (ERR) | Estonia
---
Madeline Robert
Visions du Reel | Switzerland
---
Marcella Jelic
Taskovski Films | UK
---
Natsu Kawakami
Japan Broadcasting Corporation (NHK) | Japan
---
Nevena Milasinovic
Lightdox | Switzerland
---
Sabine Bubeck Paaz
ZDF/Arte | Germany
---
Thomas Beyer
MDR | Germany
---
Tomasz Piechal
Polish Public Boadcasting (TVP) | Poland
---
Wouter Jansen
Square Eyes | Austria
---
Zdenek Blaha
Institute of Documentary Film | Czech Republic
---
Dagne Vildziunaite
Producer | Lithuania
Masterclass
---
Dāvis Sīmanis
Film Director, Scriptwriter | Latvia
---
Gitte Hansen
First Hand Films, deputy director | Switzerland
---
Jenny Örnborn
Swedish Film Institute | Sweden
CE Media Workshop
---
Laila Pakalnina
Director, Scriptwriter | Latvia
Masterclass
---
Marje Tõemäe
Producer, Director, Head of Programs (ERR) | Estonia
---
Mikael Opstrup
cocumentary consultant | Denmark
---
Phil Jandaly
film editor | Sweden
---
Salome Jashi
Film Director, Producer | Georgia
---
Tue Steen Müller
documentary consultant | Denmark
---