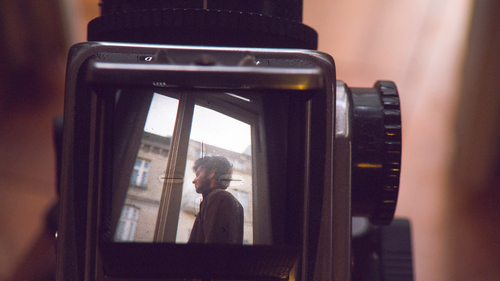 A HOLE IN THE WALL | Poland
director Arjun Talwar | producer Karolina Śmigiel | production company UNI-SOLO Studio
Filmmaker Arjun Talwar observes the street he lives on. Through the eyes of an immigrant, he looks at today's Poland, encountering stories of migration, past and present.
---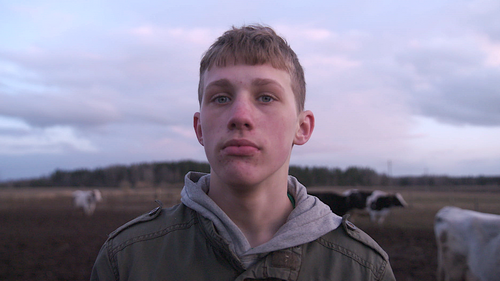 ABANDONED | Lithuania
director Vytautas Puidokas | producers Ruta Jekentaite, Justė Michailinaitė | production company ŪKŲ STUDIJA
In a desolate rehab, a group of recovering addicts try parenting a 14-year old boy.
---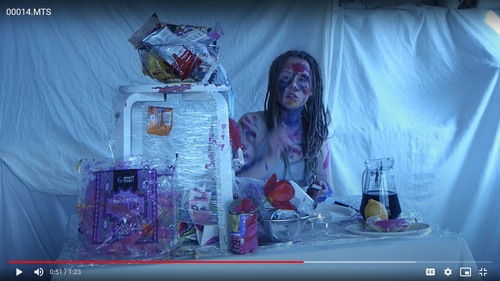 BECOMING ROOSI | Estonia, Germany
director Margit Lillak | producers Karolina Veetamm, Hõbe Ilus | production company Tiny Desk Productions | co-production company Dirkmantheyfilms
Coming of age at the end of the world. The documentary follows a teenage girl, Roosi, who grew up as a child of an activist. She struggles to cope with climate grief and guilt. She is torn between becoming an activist herself vs finding her own life path through creativity and enjoying the teenage ecstasy.
---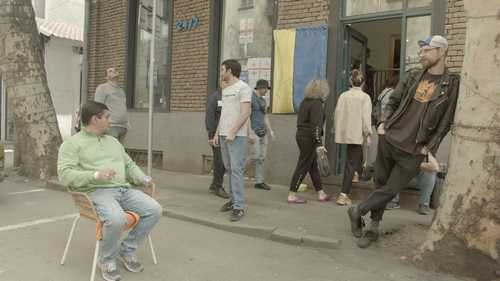 BOXES FROM GEORGIA | Georgia
director Gvantsa Meparishvili | producer Tiko Nadirashvili | production company Millimeter Film
Who can put an end to the biggest war of the century in Europe? Georgian ex-lawyer, Russian street artist, Ukrainian-Russian stockbroker, and the rest of the volunteers gathered in the Tbilisi humanitarian aid center for Ukraine are united under this motto.
---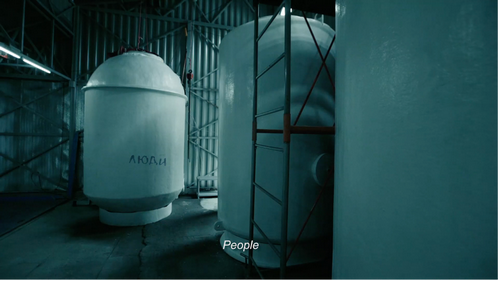 DEATH OF DEATH | Latvia, Czech Republic
director Dāvis Sīmanis | producers Guntis Trekteris, Radim Procházka | production company Ego Media | co-production company Kuli Film
Balancing between existential road movie and humorous science fiction, Death of Death will remind us of modern man's cravings not to give up this world for future generations, but to become its undying super-human.
---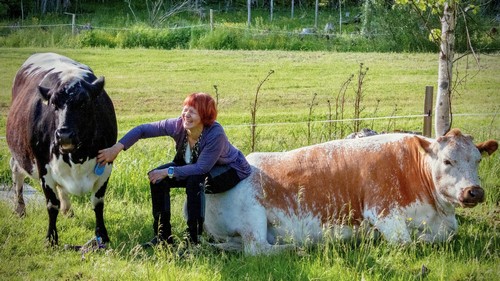 FCL – THE FABULOUS COW LADIES | Finland
director/producer Mia Halme, assistant producer Mina Laamo | production company SAHADOK
FCL – The Fabulous Cow Ladies is a documentary film about three cows living in the forest pasture. Three women who own the cows take care of them, and the cows take care of the women.
---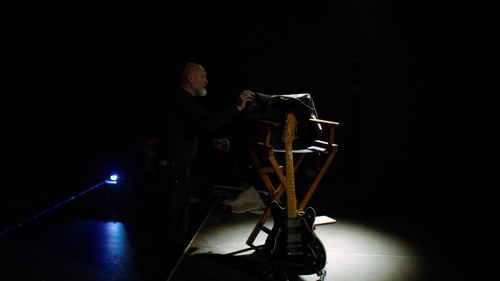 HOW TO FIX YOURSELF | Latvia
director Armands Začs | producer Gints Grūbe | production company Mistrus Media
Film represents the generation of its director: the struggle of self-preservation and being socially accepted, intergenerational relationships and individual tragedies.
---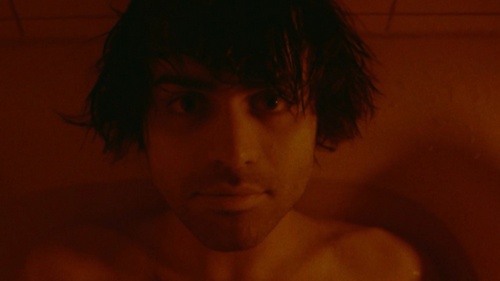 I LOOK LIKE MY MOTHER | Germany
director Amina Maher | producers Fabian Altenried, Sophie Ahrens | production company Schuldenberg Films
In search of the creation of an autonomous body, Amina Maher, a trans woman director, retraces the trauma buried within her relationship with her mother, as she reveals her unspoken desires in a process of honest self-exploration.
---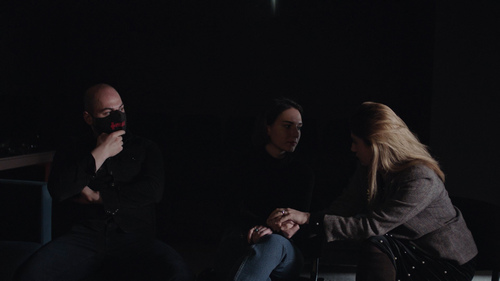 IN THE NAME OF HONOR | Georgia
director Gvantsa Meparishvili | producer Tiko Nadirashvili | production company Millimeter Film
188 femicide cases in 6 years period turn young lawyer Eliso's daily life into a routine of court trials. Her aim is to accuse and punish the abusers. Through capturing the cases of honor killings we discover what is the actual meaning of honor in a femicide country.
---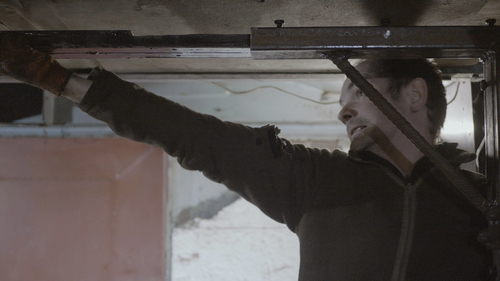 IRON MAN (ONE DAY I WISH TO SEE YOU HAPPY) | Ukraine
director Maryna Nikolcheva | producer Oleksandra Kravchenko | production company Naive production
After a successful film debut 12 years ago, Max, film director, has never returned to filmmaking. Trying to come out of the doldrums, he commences the project of repairing his 1986 year Volkswagen Golf, alone. In the teeny garage he meets all his life problems — the hated job of ads editor, complicated relationships with society, family and himself. His loving wife takes up a camera to observe this process, hoping one day to see him happy.
---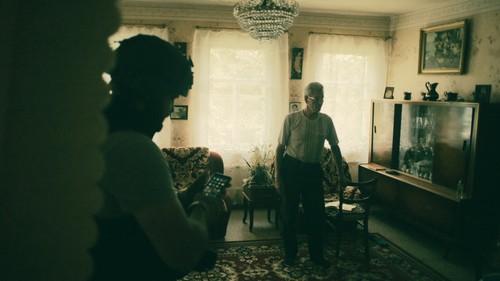 LITLLE PEOPLE | Ukraine, UK
director Ivan Sautkin | producer Elena Saulich | production company Babylon'13 | co-producer Mike Lerner | co-production company Roast Beef Production
An old lady in an occupied Ukrainian town, counting Russian tanks and pass information to AFU. A private entrepreneur who used to transport frozen products in before-the-war times, now carries the KIAs. Volunteers evacuates civilians from dangerous places in cash-in-transit vans. This film is about little people doing great deeds.
---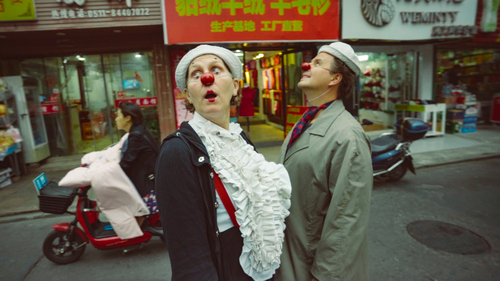 MY FAMILY AND OTHER CLOWNS | Estonia
directors Heilika Pikkov, Liina Särkinen | producer Ülo Pikkov | production company Silmviburlane
They want it all – life on stage, children and a happy family. Is the juggle worth the trouble?
---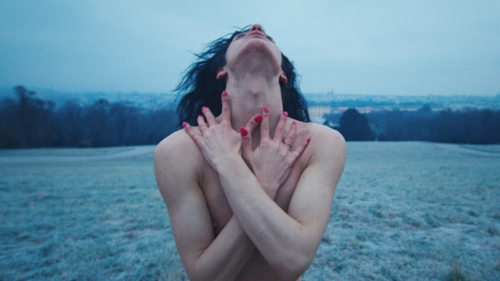 PART OF SOCIETY | Georgia
director Rati Tsiteladze | producer Olga Slusareva | production company ArtWay Film
Adelina, a transgender woman who has been locked away from the outside world for 11 years finally flees Georgia to Europe and tries to become a part of society.
---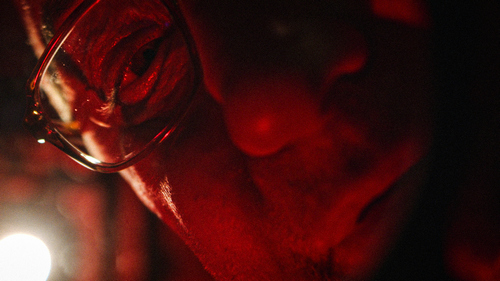 POŽERSKIS: IN FOCUS | Lithuania
director Joris Skudra | producer Justė Michailinaitė | project manager Kotryna Ramanauskaitė | production company Všį Broom Films
In Focus' – a feature-length documentary about one of Lithuania's most influential photographers, Romualdas Požerskis. One man's story that encapsulates the broader context of the destruction of country's culture during the Soviet era, which gave birth to collectives of rebellious artists who fought for independence through their art.
---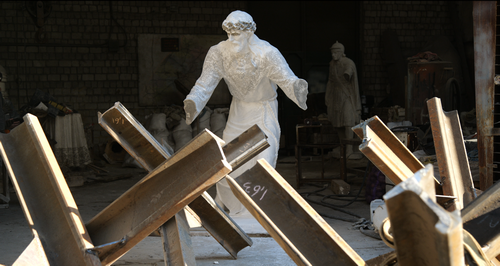 THE BLESSED ONES | Ukraine, Latvia
director Andrii Lysetskyi | producers Gennady Kofman, Olga Beskhmelnytsina | production company MaGiKa Film | co-producer Uldis Cekulis | co-production company VFS Films
A portrait of the war in Europe through the eyes of four contemporary artists caught in it and witnessing its carnage.
---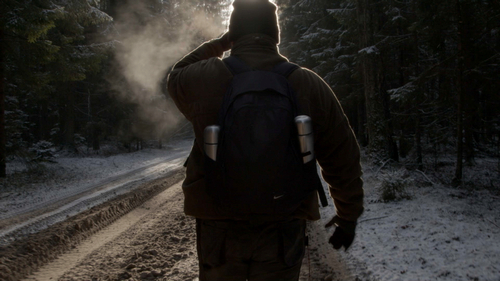 THE GUEST | Poland
directors Michał Bielawski, Zvika Portnoy, Zuzanna Solakiewicz | producer Maria Krauss | production company Plesnar & Krauss FILMS Sp. z o.o.
When the law does not protect people any more, you must take action on your own.
---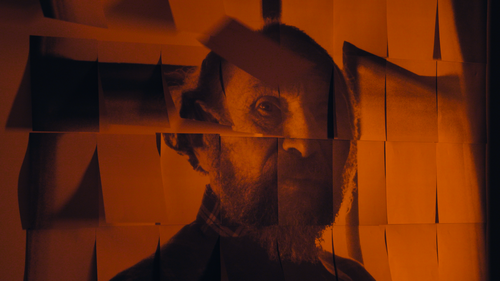 THE LAST WILL | Latvia
director Janis Abele | producers Guntis Trekteris, Dita Birkensteina | production company Ego Media
A poet goes on a quest to find the long lost cremation urn of his predecessor, a poet and notorious bohemian Anatols Imermanis, in order to fulfil his last will – to be scattered over Paris' red-lights.
---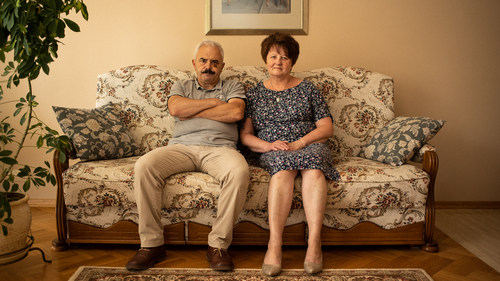 UNTIL THE WEDDING | Poland
director/producer Daniel Stopa | producer Anna Huth | production company Kiosk Films
Full of humor and emotions, bittersweet story of a mature marriage from a provincial Polish town. The wedding of their eldest son becomes a great challenge for Dorota and Kazika and a pretext to look back on their life together.
---
Aleksandar Govedarica
Syndicado | Canada
---
Aleksandra Derewienko
Cat & Docs | France
---
Alex Szalat
Docs Up Fund | France
---
Anas Khelawy
Al Jazeera, Qatar
---
Anja Dziersk
Rise and Shine, Germany
---
Anna Berthollet
Lightdox, Switzerland
---
Christa Auderlitzky
Filmdelights | Austria
---
Jenny Westergard
YLE | Finland
---
Jo Lapping
British Broadcasting Corporation (BBC) | UK
---
Liene Laviņa
Latvian Television (LTV) | Latvia
---
Liina Murd
Estonian Public Broadcasting (ERR) | Estonia
---
Luisa Schwamborn
New Docs, Germany
---
Markéta Štinglová
Czech Television (CT), Czech Republic
---
Natalia Arshavskaya
Current Time TV, USA
---
Natsu Kawakami
Japan Broadcasting Corporation (NHK) | Japan
---
Petar Mitric
Taskovski Films, UK
---
Tijana Djukic
Limonero Films, UK
---
Dagnė Vildžiūnaitė
film producer | Lithuania
---
Emma Davie
film director | Scotland
---
Laila Pakalniņa
film director, producer | Latvia
---
Mikael Opstrup
cocumentary consultant | Denmark
---
Phil Jandaly
film editor | Sweden
---
Rebecca Day
CE MEDIA WORKSHOP | psychotherapist, clinical supervisor, freelance documentary producer | Scotland
---
Roman Bondarchuk
film director, cinematographer | Ukraine
---
Tue Steen Müller
documentary consultant | Denmark
---