Sweden / Film and Tell
Producers: Oscar Hedin, Marina-Evelina Cracana
Directors: Gustav Ågerstrand, Anders Teigen, Åsa Ekman, Oscar Hedin
A vivid film with strokes of humor about a Swedish elderly home where the resident are approaching their 100-year milestone. Here, activity coach Monica wants them to live life to the fullest until the very end, but the inevitability of death challenges her.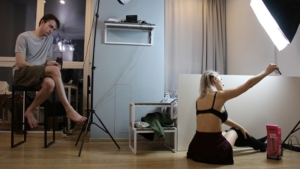 Russia, France, Estonia / TVINDIE, Petit a Petit Production, Marx Film
Producers: Yevgeny Gindilis, Rebecca Houzel, Max Tuula, Maria Gavrilova
Director: Evgeny Milykh
A coming-of-age love story about difficult choices and relationship paradoxes set against the background of the contemporary adult industry. Artem and Yulia are a young couple. He studies law while she wants to be a journalist. However, they are already making a successful career—as extremely popular amateur PornHub stars.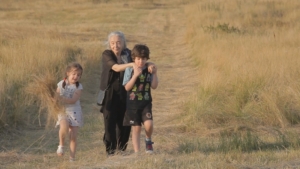 Georgia / Spark
Producer/Director: Alexander Koridze
History is made up of political, social, cultural and other events, which influence and shape the society. As times goes by, most of these events are buried in the past and long forgotten. But some of them, like the emergence of brightly shining prodigies, withstand the test of time and space. One such shining star has been born in Georgia, and his name is Tsotne Zedginidze. He is a 9-year-old prodigy composer. He is a unique combination of childish simplicity and complex and mature emotions.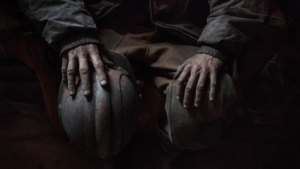 Italy, Latvia / Nacne sas, Baltic Balkan Productions
Producers: Federico Schiavi, Ieva Ūbele
Directors: Federico Schiavi, Giorgio Bianchi
Blind Pit is a film about Sasha, a blind miner, who lost his eye sight at the age of 11. Against the backdrop of war-ravaged territory in Ukraine, a story of an extraordinary man and his challenge to regain sight and invent a new life.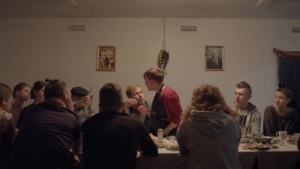 Belarus, Germany / Living Pictures Production GbR, Illusion Film Company
Producers: Jörn Möllenkamp, Mikalai Laureniuk
Director: Aliaksei Paluyan
For 15 years an underground theatre in Minsk has been proving that artistic freedom in authoritarian regime is possible. But at what cost?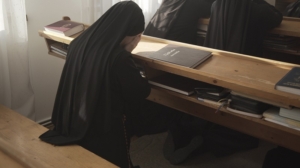 Diary of a Bride of Christ
Ukraine / DIGITAL RELIGION LLC
Producer: Natalia Libet
Director: Marta Smerechynska
When her sister, at 13, decided to become a nun, the film director, outraged, tried to stop her. Six years later, she started filming in her sister's new home – in the nunnery.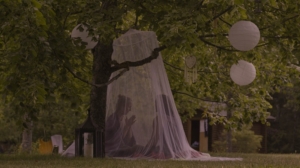 Estonia / Moonwalker Films (Kuukulgur Film)
Producer: Maimik Andres
Director: Eva Kübar
A personal and intimate observation of three couples for whom a monogamous relationship is not satisfying enough. They believe that polyamory – being romantically involved with multiple people at a time – is the new culture of love. The brave pioneers are ready to face jealousy, loss and depression but also eager to love.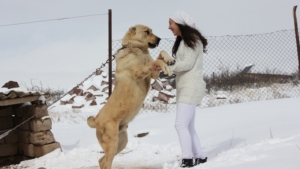 Armenia, France / MOTIF FILMS, Vie Des Hauts Production
Producers: Sona Margaryan, Inessa Mkrtchyan, Amelia Sarmento, Clara Cawczak
Director: Lilit Movsisyan
In a conservative Armenian family a 15-year-old Karine dreams to become a veterinarian, but her family, especially her father, who is a well-known dog-fighter, is against her dream since "it's not a feminine job". Karine needs to choose: to follow her dreams or to listen to her patriarchal family.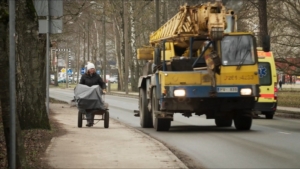 Latvia / Fenixfilm
Producer: Matiss Kaza
Director: Una Celma
The director's classmates are women who were born in the year 1960. Their stories reveal the tragedy of an entire generation which grew up in the Soviet Union on a short-lived promise that socialism would achieve a complete victory.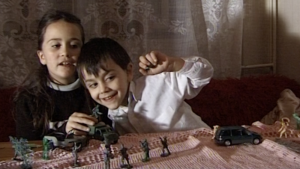 Home Is Where the Films Are
Kosovo / Arena, 39films
Producer/Director: More Raca
The story of refugee kids falling in love with cinema in refugee camps.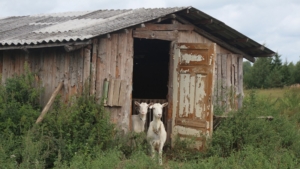 Latvia / Mistrus Media
Producers: Gints Grūbe, Elīna Gediņa – Ducena
Director: Ivars Seleckis
The documentary  "The Land" will reveal the countryside of the 21st century through the individual and personal stories of the five protagonists living in the Latvian countryside and farming their land.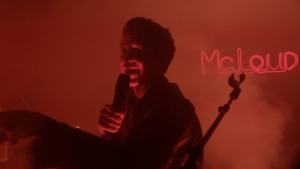 Lithuania / Film Jam
Producer: Stasys Baltakis
Director: Nerijus Milerius
Stories of four actors performing death. Actors were chosen to represent distinct generations to help to reveal the differences and similarities in the attitudes towards death of oneself and the loss of a loved one. Two types of visuality – images of death from other films and new footage of actors selected.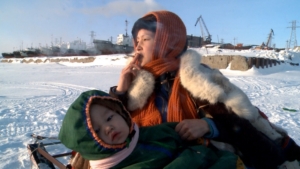 Russia, Norway, Finland/ Ethnofund Film Company, Ten Thousand Images, Illume Oy
Producers: Vladislav Ketkovich, Mette Cheng Munthe-Kaas, Petrri Vijalainen
Director: Renato Borrayo Serrano
The emancipation story of Ivanna, Nenets woman and mother of 5 children facing dramatic changes in her life, divorcing with drinking husband and emigrating from a traditional way of life of Arctic's Nenets reindeer herders to live in the city.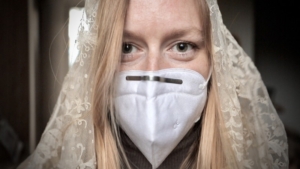 Love in the Time of Corona
Lithuania, Italy / Just a moment
Producer: Dagnė Vildžiūnaitė
Directors: Virginija Vareikyte, Maximilien Dejoie
This is a documentary about a couple of cinema creators attempting to get married in Italy at the peak of the COVID-19 pandemic. With the state of emergency declared and marriage ceremonies prohibited, Max and Virginia try to adapt to the global lockdown and the daily sense of uncertainty.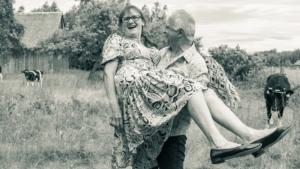 Poland / Pinot Films
Producers: Marta Duzbabel, Agnieszka Rostropowicz-Rutkowska
Director: Andrzej Szypulski
Nina is a 68-year-old widow, a Jehovah's Witness. She unexpectedly falls in love with Krzysztof – a dozen years younger Catholic. This love turns her life upside down.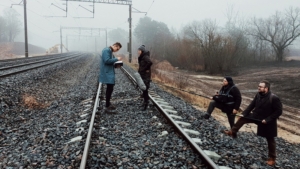 Latvia, Estonia / Mistrus Media, Allfilm
Producers: Gints Grūbe, Elīna Gediņa – Ducena
Director: Kārlis Lesiņš
For 30 years there has been a dream to build a high speed railway  to connect Baltic States to rest of the Europe. Filmmaker and journalist Kārlis Lesiņš starts an investigation and goes on the road to find out why 6 years before the intended launch the construction of this 6 billion euro project has not even started yet.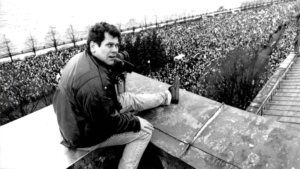 Latvia / JURIS PODNIEKS STUDIO
Producer: Antra Cilinska
Director: Anna Viduleja
"I would like to do more in this life. But if I don't manage, then I will continue in the next one." This was said by the outstanding Latvian film director Juris Podnieks. His work has moved millions of viewers around the world and in this film he will dwell on his life as a filmmaker.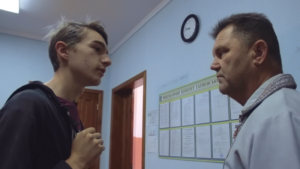 Ukraine, France / Digital Religion, East Roads Films
Producers: Stephane Siohan, Olga Beskhmelnytsina
Director: Taisiia Kutuzova
Serhiy, a shy teenager aged 16, investigates corruption in his little town near Kyiv, until one day, he gets punched by the local deputy. Three years later, Serhiy is now 19 and he's going to get his revenge: by running for office against the man who tried to silence him.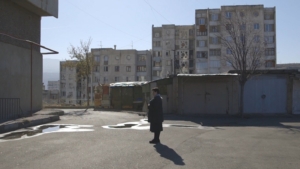 Georgia / Terra Incognita Films, Sunny Films
Producer: Nato Sikharulidze
Director: Keti Machavariani
Sunny is a documentary film that revolves around interviewers' research. Interviewer's work is both interesting and extremely hard not only in physical but also in psychological terms. The film demonstrates all the basics of the interviewer's work by simultaneously showing the different sides of Georgian society.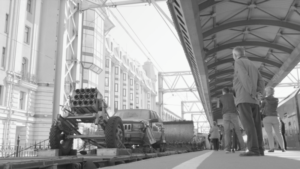 Finland, Russia, Poland / Illume Ltd, 317-Films, ARKANA
Producers: Pertti Veijalainen, Sergey Vinokurov, Dorota Roszkowska
Director: Alina Rudnitskaya
Organised by the Ministry of Defence and by the personal order of the President of the Russian Federation, Vladimir Putin, the train exhibition "Syrian Breakthrough" transports the spoils of war from Syria around the country. The train stopped at all the major cities in Russia from Moscow to Vladivostok, from Vladivostok to Murmansk and then back again to Moscow. 62 cities in all.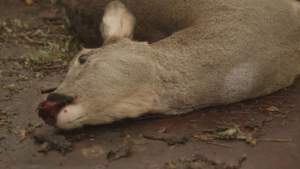 Underling In Bird Kingdom
Estonia / Allfilm
Producer: Ivo Felt
Director: Marko Raat 
Would a bird build a nest if it wouldn´t trust the world? Would a person?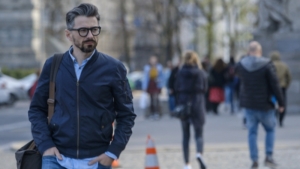 Poland, Norway / ZK Studio, Isme Film
Producers: Malgorzata Prociak, Ingvild Aagedal Skage
Director: Konrad Szolajski
A reporter undertakes a journalistic investigation to examine if three waiters could topple Polish government by eavesdropping its ministers. Or was it a conspiracy with the Kremlin in the background – aiming at Poland and the whole Eastern Europe?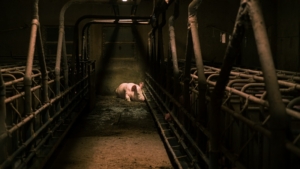 Finland / Tuffi Films
Producers: Elli Toivoniemi, Venla Hellstedt
Directors: Saila Kivelä, Vesa Kuosmanen
We Are Animals depicts a decade of animal crises from the perspective of activists and authorities and through a number of lawsuits. Who will be charged and what happens when nasty photos are revealed?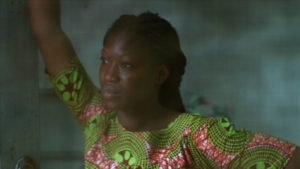 Poland / Pinot Films
Producers: Marta Duzbabel, Agnieszka Rostropowicz-Rutkowska
Director: Edyta Wroblewska
Despite her traumatic past, Barbara tries to move on with her life, forgive her abusers and fight for happiness with the help of her closest friend, Father Piotr.