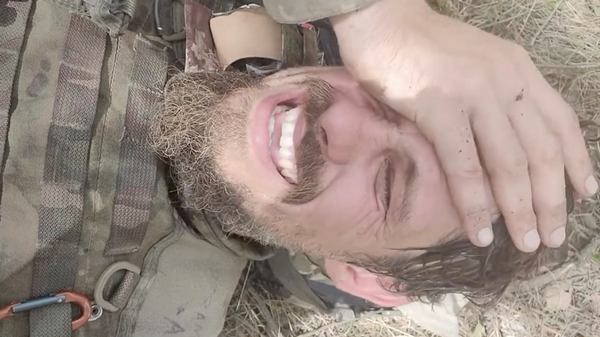 Another Man's Diary | Ukraine
director
Olexandr Tkachenko |
producer
Illia Gladshtein |
production company
Phalanstery Films
Drafted as a soldier, pacifist vegetarian cinematographer Dmytro Dokunov goes to war to live through the most extreme footage of his life. With his mobile camera always on, Dmytro is filming the entire experience of war, desperately trying to preserve his humanity. What kind of man will he return?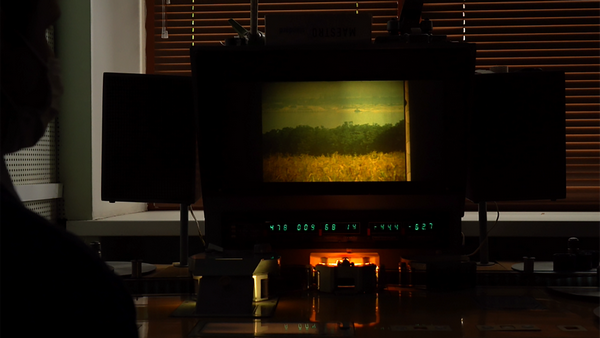 Archive. Box#64 | Ukraine
director
Eva Dzhyshyashvili |
producer
Natalia Libet |
production company
2Brave Productions
The image of archives and personal stories of people, who collect and store archival data, blend depicting the experience of accumulated knowledge highlighting the bridge between the past and the present. Yet, it raises the question: can knowledge alone prevent future tragedies, or is there more needed to avert them?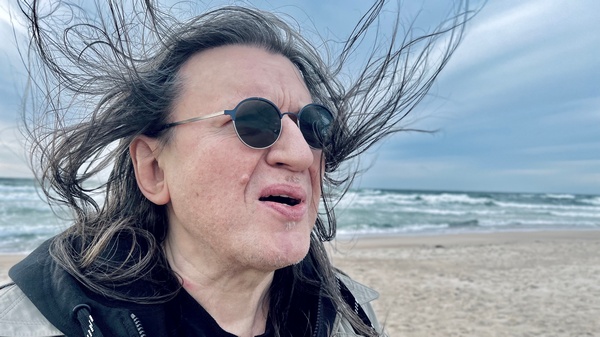 Artworks in Agony | Latvia/Lithuania
directors
Elizabete Gricmane, Ramune Rakauskaite |
producers
Uldis Cekulis, Paula Jansone, Arunas Matelis,  |
production companies
VFS Films/Studio Nominum
In the Soviet era of Latvia, a bohemian rock'n'roll musician defies the daily life, using music as a powerful tool for cultural resistance and chasing personal freedom, becoming an iconic symbol of alternative music scene and independence.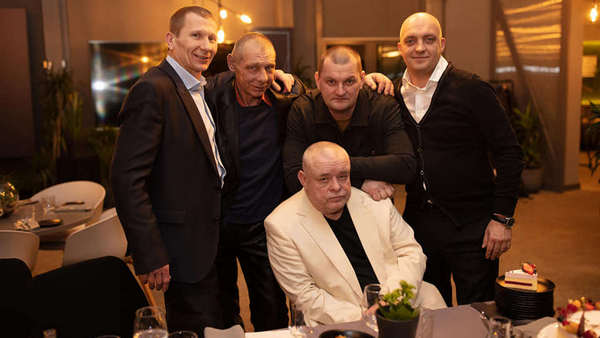 Brothers in the Hunt | Latvia
director
Ieva Ozolina |
producer
Madara Melberga |
production company
Fa Filma
After long term prison, ex Soviet criminals decided to go legal. The debt collection agency they established is more effective than everyone could expect, maybe because they use methods they learned in the stormy 90ties to get things done. They take cases from common men who got cheated by big private companies. Where is the balance in justice?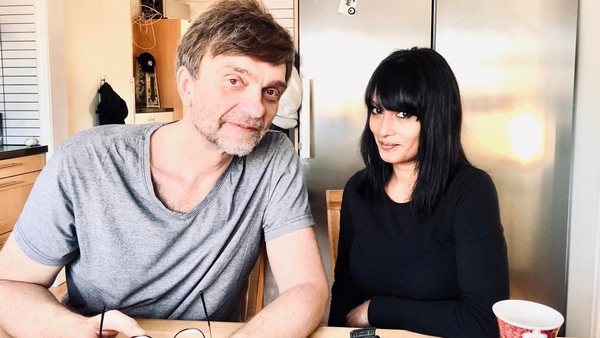 Cecilia's Project | Poland/Sweden
director
Edward Porembny
| producers
Edward Porembny, Magnus Paulsson |
production companies
AMP Polska Edward Porembny/Solid Entertainment AB
Cecilia Brinch Sand, about whom I was making development for my forthcoming film, had committed suicide. It had happened the day before, on Friday. Cecilia was 42 years old, a beautiful woman, she had money and a 15-year-old son, she turns into an elite soldier fighting on the Kurdish or Ukrainian front and she was supposed to marry her loving partner on Saturday. Instead, Cecilia walked into a half-frozen river Ätran in her family town of Falkenberg and drowned. From that moment I knew I had to finish this film and that the question of why I was making it will be the second storyline of the movie.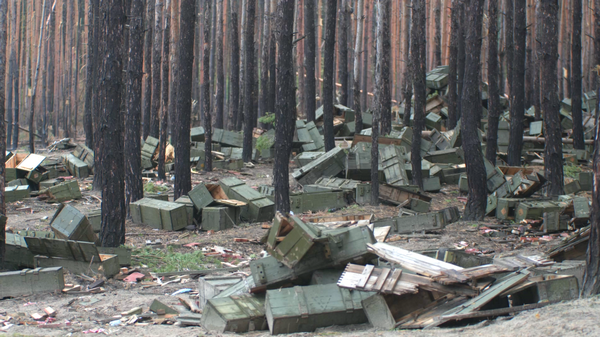 director
Dmytro Hreshko |
producers
Polina Herman, Glib Lukianets |
production companies
UP UA STUDIO/Gogol Film
Divia is an observational documentary about the catastrophic impact on Ukraine's environment as a result of the Russian invasion and how nature is resisting and recovering from this aggression.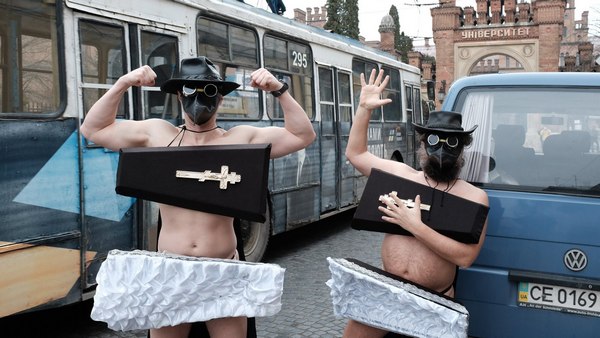 Eros and Thanatos | Ukraine
director
Dmytro Tiazhlov |
producer
Ella Shtyka |
production company
Indie Media Polis
Albert and Vova are ordinary Ukrainians, but the time comes and they turn into the leaders of thoughts and the most unconventional Ukrainian musicians. We follow their creative journey in search of "zeitgeist" at the background of revolution, pandemia and war.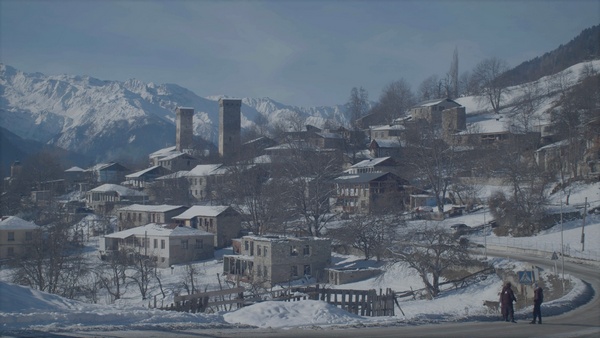 The First Swallow | Georgia
directors
Joanna Roj, Sandro Wysocki |
producer
Glib Lukianets |
production company
Gogol Film
In the high mountains of Georgia, 14-year-old Nino is offered to start a professional boxing career. Her dream is not enthusiastically welcomed by the small village community.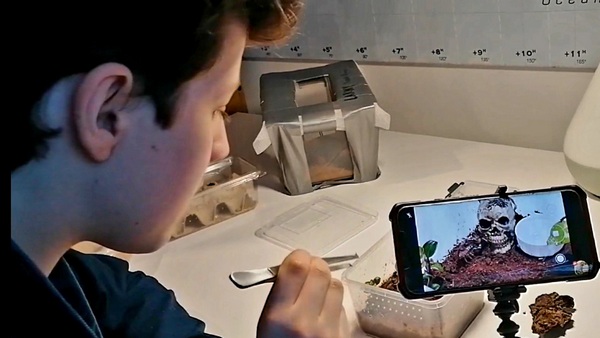 director
Katarzyna Kultys |
producer
Adam Ślesicki |
production company
FILM FRAME
A portrait of a relationship between a mother and her 14-year-old son who repeatedly oversteps her boundaries, bringing home species after species – ants, cockroaches, spiders, scorpions, and snakes.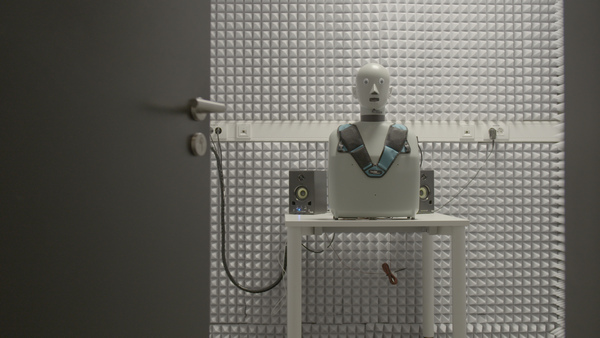 How to Talk to Lydia? | Germany/Moldova
director
Rusudan Gaprindashvili |
producers
Hans Gralke, Anna Dziapshipa |
production companies
Black Market Film Production/Sakdoc
How to Talk to Lydia? takes us to a German warehouse where Moldovan guest workers depend on "Lydia," a hidden AI system, to manage supermarket supply chains. As their reliance on this artificial mind deepens, profound questions of ethics and consequences emerge, challenging their perception of the world they inhabit.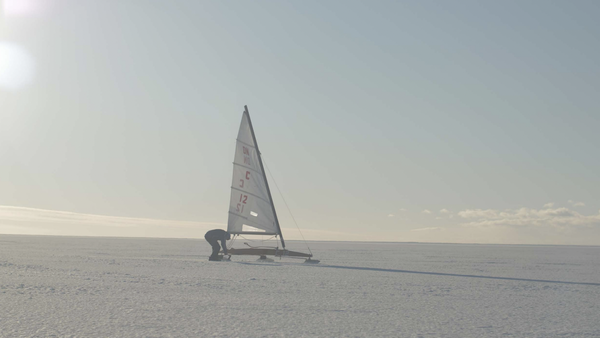 In the Winds of the Icefields (wt) | Estonia
director
Mihkel Oksmann |
producer
Hõbe Ilus |
production company
Sui
86-years-old fervent ice sailor is crafting his last ice yacht. When the filmmaker goes to capture his grandfather engineering this utopian vessel, the latter asks him to jump on the boat with him instead. The race against time begins. If only there was ice.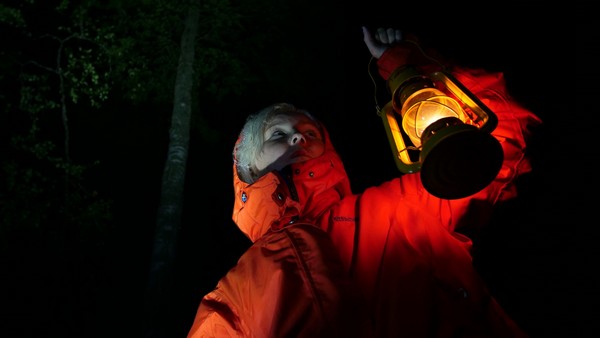 director Miikka Poutiainen | producers Miikka Poutiainen, Sami Salminen | production company PinkAgency Productions
Hyperactive city girl (24) is living from techno beat at the edge of alienation from society. Because of adversities in life she ends up on a distant island in an old cabin once inhabited by a mythical hermit. It starts a journey towards facing her worst fears and intergenerational curses.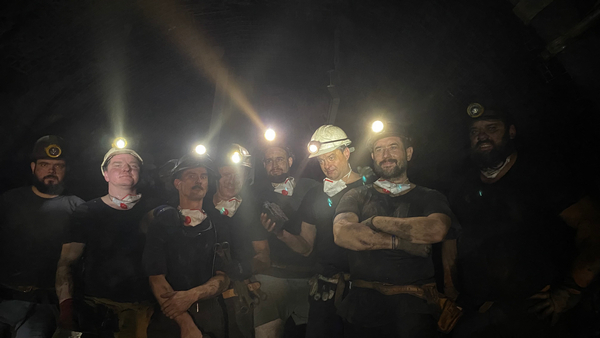 Once We Were Heroes | Finland/Poland
director
Oliwia Tonteri |
producers
Aino Halonen, Kamil Skałkowski |
production companies
Kompot/Kalejdoskop Film
Once We Were Heroes is a documentary about a vanishing world and its inhabitants.
18-year-old Dorota, her coal miner father Szczepan and his two colleagues Andrzej and Wojtek take us into the Polish mining region. Community's livelihood and values are on a collision course with the rest of the world.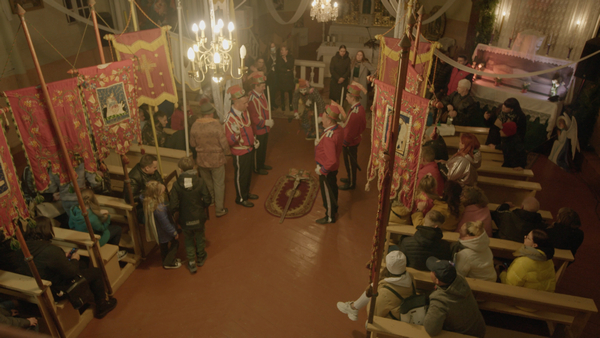 Sacrum and Profanum in Pievenai | Lithuania
director
Giedrė Beinoriūtė |
producer
Jurga Gluskinienė |
production company
Monoklis
Pievėnai is a small village in western Lithuania, famous for the ancient theatrical tradition of keeping a vigil in the church overnight on Easter Eve to await the resurrection of Christ, reminiscent of medieval mysteries. By observing the preparations of the local community for the vigil and immersing the audience in Easter night, the filmmakers raise questions about the relationship between the sacred and the mundane in the life of modern man.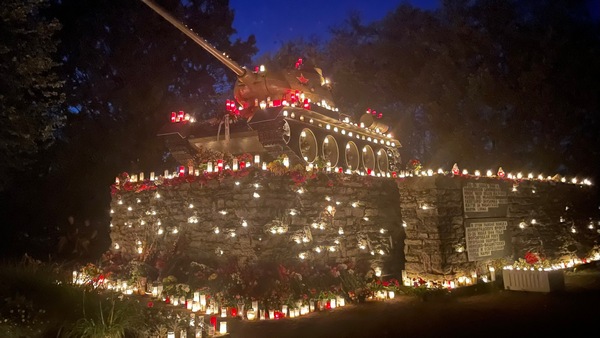 director/producer
Birgit Rosenberg |
production company
Door 2 Produciton
Russian speaking inhabitants of Estonian border area gather to protect the Soviet monument tank and everything it symbolizes.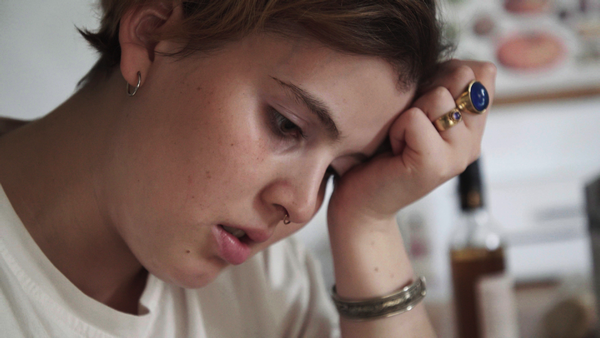 directors
Åsa Ekman, Martina Iverus, Oscar Hedin |
producers
Marina-Evelina Cracana, Oscar Hedin |
production company
Film and Tell
Vanessa is a coming-of-age film about an assertive young woman's pursuit of independence and belonging after surviving a brain tumor that has shaken her sense of identity and cast a shadow of uncertainty over her future.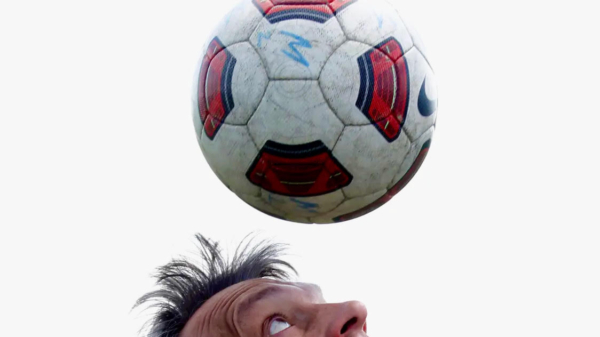 director
Bálint Révész
|
producers
Radovan Síbrt, Viki Réka Kiss |
production company
PINK
Voice/Over is a political satire, a playful ride into the inventive and uncanny realm of political manipulation and populism.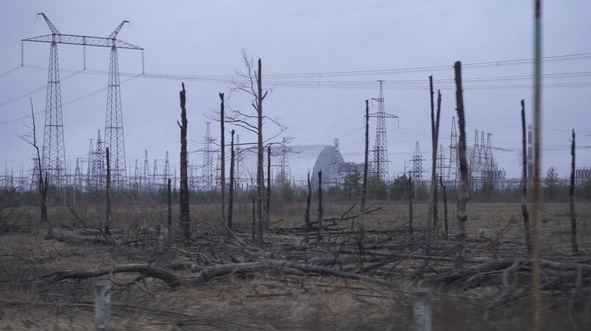 War in Chornobyl | Ukraine/Lithuania
director
Oleksiy Radynski |
producers
Lyuba Knorozok, Jurga Dikčiuvienė-Kaye |
production companies
Kinotron Group/STUDIJA KINEMA 
The survivors of the Russian occupation of Chornobyl Exclusion Zone share first-hand accounts of this unprecedented act of nuclear terror. As their stories unfold, they're coming to terms with the permanent threat of a renewed Russian attempt to invade the radioactively contaminated Zone, that can lead to an apocalyptic scenario.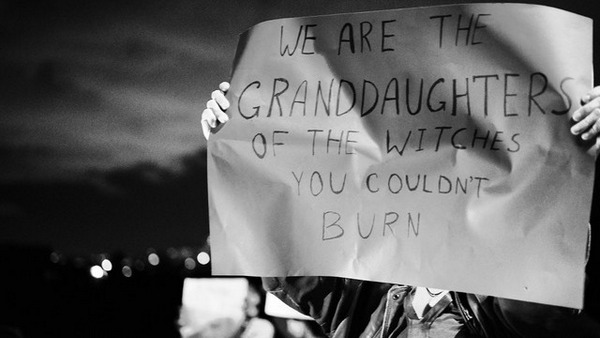 We Are the Granddaughters Of The Witches You Couldn't Burn (wt) | Georgia
director
Mariam Chachia |
producer
Sophio Bendiashvili |
production companies
OpyoDoc/
Enkeny Films
Filmmaker Mariam Chachia follows the journey of Tatia, who, at the age of 24, successfully challenged the system against Georgian patriarchal society. However, in a surprising turn of events, seven years later, Tatia finds herself at the center of a new court case, fighting against a larger system of injustices.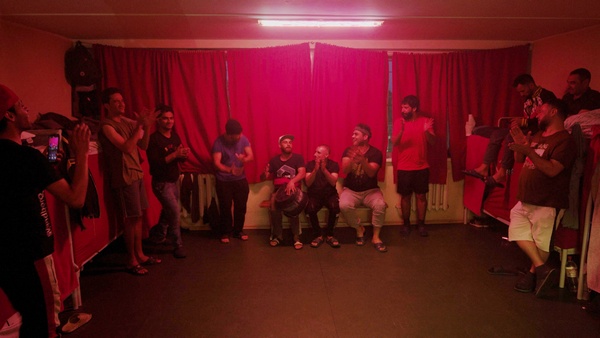 director
Mindaugas Survila |
producer
Giedrė Žickytė |
production company
Moonmakers
In a small Lithuanian town looms a former-prison-turned-migration-centre. For the first time in history, its spaces are populated with migrant men. Their past lives and future hopes float like dreams, forming a poetic meditation on eternal movement and change.
COMING SOON | films in post-production stage from previous BSD editions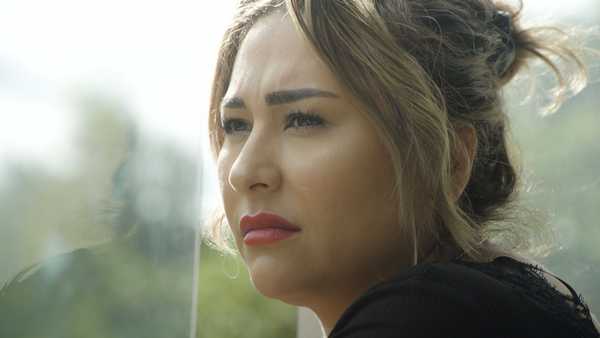 If Everyone Just Leaves | Sweden
directors
Karin Wegsjö,
Nazira Abzalova |
producer
Karin Wegsjö
 |
production company
KW production ab
This is a film about finding home, but also about losing one. It tells the story of Nazira and her family. As their love for the community is put to the test by increasing gun violence, they must make the ultimate decision. The film highlights the changing landscape of Sweden.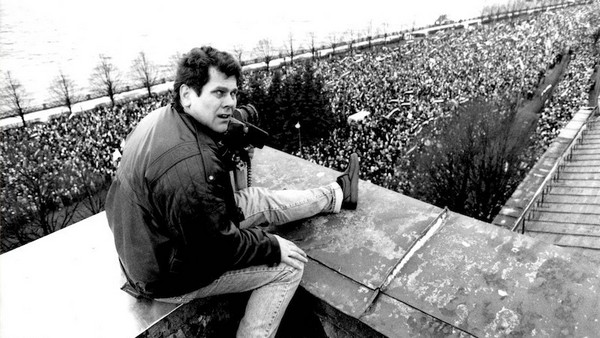 Podnieks On Podnieks. A Wtness Of History | Latvia
directors
Antra Cilinska, Anna Viduleja
|
producer
Antra Cilinska
|
production company
Juris Podnieks Studio
A biographical recreation of the life of the outstanding Latvian documentary film maker Juris Podnieks through his diaries, combined with the addition of his original filmed material and interviews, revealing a time full of intense events at the end of the 20th century.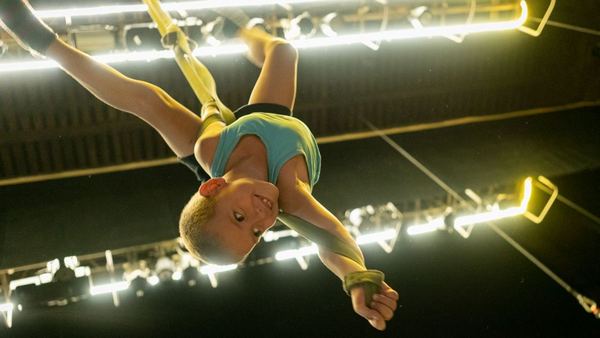 Up in the Air | Ukraine/Czechia/Lithuania
director/producer
Oksana Syhareva
|
production company
Private entrepreneur Syhareva Oksana
Young Ukrainian circus acrobats developing their skills and performance up in the air. First, a century-old circus building and local government officials challenge the path to their dreams. Now the war took away their home and they set off for a journey to tell the world about themselves.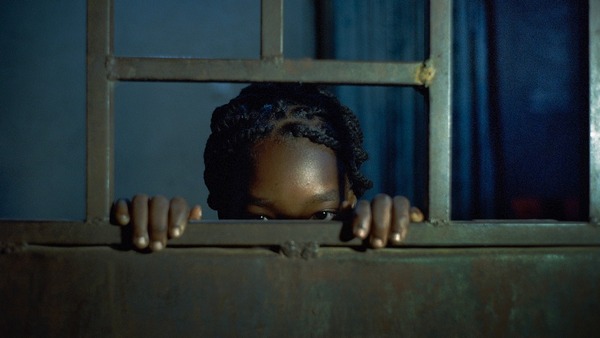 When Harmattan Blows | Poland
director/producer
Edyta Wroblewska
|
production company
SK Film Studio
Barbara, a young woman from Ghana, despite traumatic experiences from her childhood, didn't give up on her dreams. Now in order to move forward, she has to face demons of the past.