PITCHING TRAINING WORKSHOP TUTORS
Tue Steen Müller, Documentary Consultant / Denmark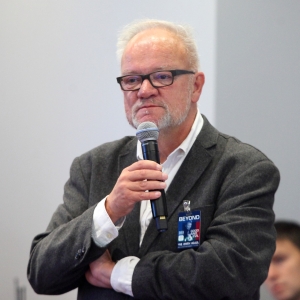 Tue Steen Müller has worked with short and documentary films for more than 20 years on the Danish Film Board – as press secretary, head of distribution and information, and as a commissioning editor. He's the co-founder of the Balticum Film and TV Festival, Filmkontakt Nord and Documentary of the EU. Müller has frequently been on the juries of various European short and documentary festivals, and given courses and seminars on documentaries in more than 30 countries. He has received multiple awards for his work with film: the Danish Roos Prize in 2004 for his contribution to Danish and European documentary culture; an award for promoting Portuguese documentaries in 2006; the EDN Award for "outstanding contribution to the development of European documentary culture" in 2014; the Cross of the Knight of the Order for Merits to Lithuania in 2016. From 1996 to 2005 Müller was director of the European Documentary Network. From 2006 he has been a freelance consultant and teacher in workshops, including Ex Oriente, DocsBarcelona, Archidoc, Documentary Campus, Storydoc, Baltic Sea Forum, Black Sea Doc Stories, Caucadoc, as well as programme consultant for the festivals Magnificent7 in Belgrade, DOCSBarcelona, Message2Man in St. Petersburg and DOKLeipzig. From September 2007 he has taught at the Zelig Documentary Film School in Bolzano, Italy. Müller has written multiple articles for national and international newspapers and magazines and writes (almost) daily about documentaries in English on www.filmkommentaren.dk.
Mikael Opstrup, Documentary Consultant / Denmark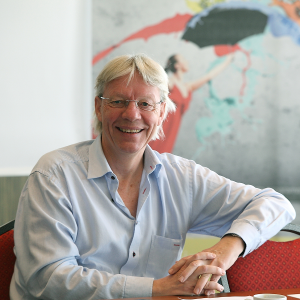 Mikael Opstrup has worked as a producer for most of his professional life, but began in distribution and theatrical release of documentaries in the 1980s. In 1988 Opstrup studied screenwriting at Danish Film School. He worked as a freelance producer through the 90s and co-director of the festival Films from the South from 1995-1998. In 1998 Opstrup joined the Danish Film Institute and worked there as production adviser until 2002. He attended EAVE in 1998, and was co-owner and producer at Final Cut Productions in Copenhagen between 2002 and 2008, where he produced a number of international documentaries. Opstrup served as Executive Committee Member, Chairman of EDN, and from 2011-2019 as EDN Head of Studies and editor of the EDN Co-production Guide. Opstrup now works as a specialist in project development, trailer consultancy, co-productions, workshop planning & tutoring, and has worked as such on more than 40 international documentary events.
Phil Jandaly, film editor / Sweden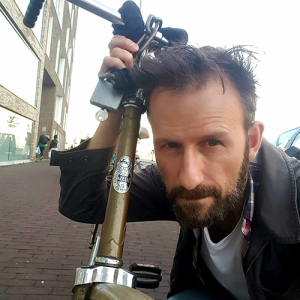 Phil has been an editor for the last 20 years, starting in fiction before firmly landing in documentary. Part of award-winning international productions such as Prison Sisters, Killing Time, and Missing Fetine, he also works as a rough-cut consultant and has been part of the films Liberation Day, Home Games, How Big is the Galaxy, and more. Working out of Sweden, his projects have originated in places as far afield as Serbia, Kenya, France, Russia, and beyond. He has travelled the world as a tutor with EDN, B2B Doc, and independently, helping filmmakers develop their projects and giving master classes on pitch pilot trailers, the craft of storytelling through scripting and editing, and the genius of sticky notes. Phil blogs about documentaries and technology on his Storysmith blog, and hopes to one day run a marathon.
Natalia Arshavskaya, Current Time TV / USA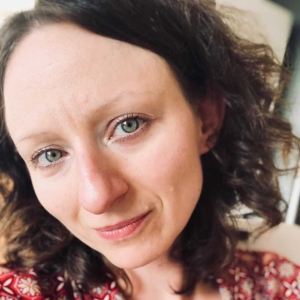 Natalia Arshavskaya was invited to the Acquisition & Commissioning Department of Current Time TV in August 2016, after two years of heading the Documentary Department at Antipode Sales & Distribution. Natalia is in charge of selection and acquisition of the best international documentaries for the Realnoye Kino (Real Cinema) strand of Current Time TV, which aims to make the world of documentaries more familiar to Russian-speaking audiences. Since 2017 Natalia is also Commissioning Editor with 12 films commissioned so far. Among them are multi-award winning Putin's Witnesses by Vitaly Manski and the highly anticipated State Funeral by Sergei Loznitsa (to premiere in Venice IFF). Among directors Natalia is working with as Commissioning Editor are also prominent first- and second-time filmmakers. The films Home Games by Alisa Kovalenko and Heat Singers by Nadia Parfan, commissioned by Current Time TV, are active participants in international film festivals.
Mandy Chang, BBC Storyville & Factual Acquisitions / UK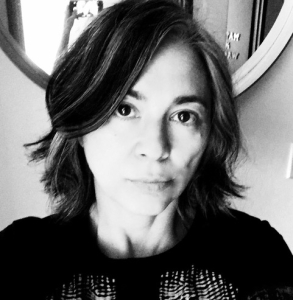 Mandy is the Commissioning Editor of Storyville, the BBC's pioneering global feature documentary strand. It showcases the world's best documentaries – dealing with big issues of our time and with stories that resonate universally. For over 20 years, Storyville has aired acclaimed films such as: India's Daughter, City of Ghosts, Blackfish, Death on the Staircase, OJ: Made in America, Notes on Blindness and Man on Wire. Many of these films have won Oscar, Grierson, Emmy, Peabody and other prestigious awards. Mandy is from a filmmaking background and herself has brought award-winning films to public television viewers, both as a commissioner (at ABC Arts) and filmmaker. During her time at Storyville Mandy has overseen and delivered to the BBC series such as The Fourth Estate and Why Slavery, as well as single films, Under the Wire, Last Men in Aleppo, The Death of Ratko Mladic, Trophy, A Northern Soul and The Cleaners, which premiered at Sundance and won the Prix Europa. She is a passionate advocate of public service broadcasting with its remit to support independent, diverse and creatively authored storytelling for audiences, and to nurture new talent in a culture dominated by commercial imperatives.
Anna Eborn, film director / Sweden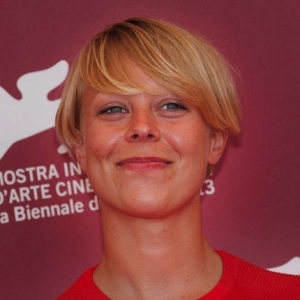 Anna was born in 1983 in Sweden. Her debut documentary Pine Ridge (76 min, Adomeit Film) was selected for the Official Selection at Venice IFF 2013, and won the Documentary Dragon at Gothenburg IFF 2014. As a result of CPH:LAB, Anna and Oscar Ruiz Navia co-directed Epifanía (73 min, Plattform Production / Contra Via Films) a hybrid/fiction, which premiered at Busan IFF in South Korea 2016. Lida (89 min, Adomeit Film / Momento Film) premiered in competition at CPH:DOX and Visions du Réel 2017. Anna's fourth feature, Transnistra (95 min, Momento Film, Adomeit Film & Clin d`oeil) premiered at Rotterdam IFF 2019, where it won the Big Screen Award and later also a Dragon for Best Documentary in Gothenburg and Best Nordic Documentary at Oslo Pix. This year Anna also received an Honorary Award for her work as a director at Nordic/Docs in Norway. Anna is educated at the Academy of Dramatic Arts in Stockholm and at Valand Academy of Arts in Gothenburg. Aside from directing, Anna is always her own sound engineer on set and also editor. Her latest three movies have been shot on 16mm. As a tutor, Anna's skills are on methods during development, shooting and editing.
Alex Szalat, former Head of documentaries at ARTE France, Head of Docs up Fund / France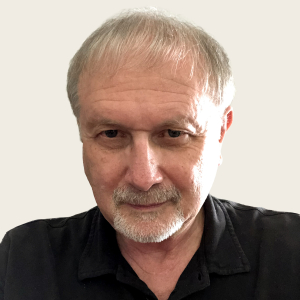 Alex Szalat was a commissioning editor for the Geopolitical Europe and Society department of ARTE France 2005-2008; from 2008 to 2011 he was in charge of the Current Affairs, Social Issues and Geopolitical department. From September 2011 until March 2019 he was Deputy Head of the Society and Culture department of ARTE France. Szalat began his career in film in 1977 as a director of short films, documentaries and TV series. His filmography is extensive, covering a full-range of aspects dealing with European life, culture and society. In 1987, Alex Szalat founded KS VISIONS, an independent producers' company that has produced over a hundred documentaries, films and TV series for Canal+, ARTE, FR3, FR2, TF1, Planète, IBA, RTBF, VRT and Dutch Channel 1, amongst others. He is now developing a project which aims to fund documentaries about human rights – Doc's Up Fund.
Aleksandar Govedarica, Syndicado (sales agent) / Canada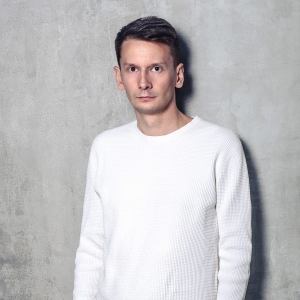 Aleksandar Govedarica was born 1987 in Sarajevo, graduate of University of East Sarajevo as well as Vancouver Film School. He started working as a film programmer at Kriterion Sarajevo, the only art-house cinema in Bosnia and Herzegovina. Aleksandar was part of the organizing committee of the Serbian Film Festival in Vancouver. With three years of previous experience in sales and distribution, Aleksandar runs the Toronto-based world sales and production company Syndicado. He produced two documentary films and has experience in all aspects of filmmaking including directing. Aleksandar is tutoring at workshops such as Dok Incubator, East Doc Platform and Duna Dock.
Ove Rishøj Jensen, Paradiddle Pictures (documentary consultant, producer and outreach manager) / Denmark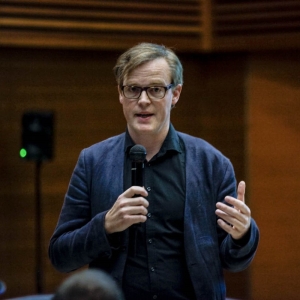 Ove Rishøj Jensen is a documentary mentor, consultant, producer, outreach manager and owner of Paradiddle Pictures. Ove has a master in film studies with additional studies in cultural journalism and humanistic computer informatics. With over 15 years of experience in the international documentary sector, he has an advanced network within all parts of the industry. He gives lectures and run workshops about project development, international financing, co-production, impact, outreach and distribution. From 2003 to 2019 Ove worked for EDN, programming and producing a number of events such as the EDN Pitch Pilot Workshop, Docs in Thessaloniki, RealYoung, DocPro Tehran and EDN market activities at European Film Market/Berlinale. He has moderated pitches at IDFA Forum, MipDoc and Sunny Side of the Doc. In addition, he has collaborated with a large number of documentary organisations and festivals with tailor-made master classes, seminars and workshops for special events and occasions. Since 2011 Ove has also worked for the Swedish production company Auto Images starting the cooperation through outreach and audience engagement for Harbour of Hope. This extended into similar work with Every Face Has a Name, resulting in a large digital outreach campaign to identify and gather details on Holocaust survivors. He has also been involved in the production of Every Face Has a Name, Cutting Loose and Patriotic Highway. He is currently working on several international projects together with director Magnus Gertten and the documentary debut of World Press Photo awarded photographer Åsa Sjöström. He also heads production of the first VR project from Auto Images entitled Moment of Freedom, which will use unique archive methods in virtual reality. Ove serves as Chairman of the Nordic screening initiative Doc Lounge, international advisor for Chinese Fresh Pitch and European content consultant for the American Getting Real conference.