PITCHING TRAINING WORKSHOP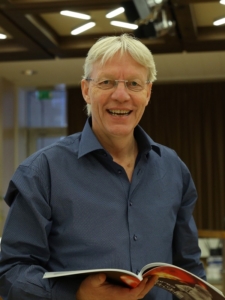 Mikael Opstrup has worked as a producer for most of his professional life, but began in distribution and theatrical release of documentaries in the 1980s. In 1988 Mikael studied screenwriting at the Danish Film School. He worked as a freelance producer through the 1990s, and was co-director of the Films from the South festival from 1995-1998. In 1998 he joined the Danish Film Institute and worked there as production adviser until 2002. Mikael attended EAVE in 1998, and was co-owner and producer at Final Cut Productions in Copenhagen between 2002 and 2008, where he produced a number of international documentaries. Mikael served as Executive Committee Member, Chairman of EDN, and from 2011-2019 as EDN Head of Studies and editor of the EDN Co-production Guide. Opstrup now works as a specialist in project development, trailer consultancy, co-productions, workshop planning & tutoring, and has worked as such on more than 50 international documentary events.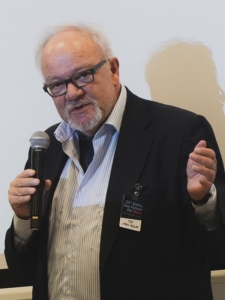 Tue Steen Müller has worked with short and documentary films for more than 20 years on the Danish Film Board – as press secretary, head of distribution and information, and as a commissioning editor. He's the co-founder of the Balticum Film and TV Festival, Filmkontakt Nord and Documentary of the EU. Tue has frequently been on the jury of various European short and documentary festivals, and given courses and seminars on documentaries in more than 30 countries. He has received multiple awards for his work with film: the Danish Roos Prize in 2004 for his contribution to Danish and European documentary culture; an award for promoting Portuguese documentaries in 2006; the EDN Award for "outstanding contribution to the development of European documentary culture" in 2014; the Cross of the Knight of the Order for Merits to Lithuania in 2016. From 1996 to 2005, Müller was the director of the European Documentary Network. From 2006 he has been a freelance consultant and teacher in workshops, including Ex Oriente, DocsBarcelona, Archidoc, Documentary Campus, Storydoc, Baltic Sea Docs, Black Sea Doc Stories, Caucadoc, Sarajevo Film Festival, as well as programme consultant for the festivals Magnificent7 in Belgrade, DOCSBarcelona, Message2Man in St. Petersburg and DOKLeipzig. From September 2007 he has taught at the Zelig Documentary Film School in Bolzano, Italy. Müller has written multiple articles for national and international newspapers and magazines and writes (almost) daily about documentaries in English on www.filmkommentaren.dk.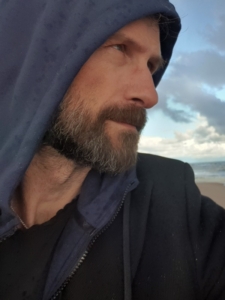 Phil Jandaly has been an editor for the last 20 years, starting in fiction before firmly landing in documentary. Part of award-winning international productions such as Prison Sisters, Killing Time, and I am Samuel, he also works as a rough-cut consultant and has been part of the films Liberation Day, Home Games, How Big is the Galaxy, and more. Working out of Sweden, his projects have originated in places as far afield as Serbia, Kenya, France, Russia, and beyond. He has travelled the world as a tutor with EDN, B2B Doc, and independently, helping filmmakers develop their projects and giving master classes on pitch pilot trailers, the craft of storytelling through scripting and editing, and the genius of sticky notes. Phil blogs about documentaries and technology on his Storysmith blog, and hopes to bike across Europe one day.
Audrius Stonys is a director and producer, professor at Lithuanian Academy of Music and Theatre. He is recipient of Lithuanian National Culture and Art Award. His films have received numerous international awards, among them: Audience award in Nyon, Grand Prix in Split, prizes in Bornholm, Florence, Gyor, Neu Brandenburg, Oberhausen, Riga, Shanghai, Bilbao and San Francisco. In 1992 the documentary film Earth of the Blind was recognised by European Film Academy as the Best European Documentary Film of the Year. Audrius has taught documentary in European Film College, Denmark (2004-2005). He has lectured and held masterclasses in Kolkata, São Paulo, Seoul, Tokyo, Berkeley, Stanford, Moscow, Belgrade, Barcelona, San Francisco, Carpi Modena, Paris. His films have been screened in various countries, such as Switzerland, Russia, France, Israel, Czech Republic, Germany, USA, Belgium, Spain, Turkey, Colombia, Uruguay, Italy.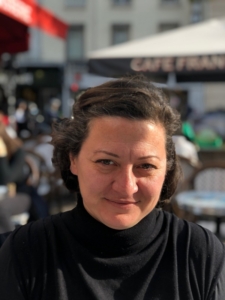 Diana El Jeiroudi is a Syrian filmmaker and screenwriter whose films encapsulate socio-political tensions and contradictions and extend well over time. Diana is best known for her films Dolls – A Woman from Damascus (2007) and Morning Fears, Night Chants (2012). As producer, her filmography includes the award-winning Silvered Water – Syria Autoportrait by O. Mohamad & W. S. Bedirxan (Cannes 2014), and The Mulberry House by Oscar-nominated Sara Ishaq (IDFA 2013). Her efforts in supporting and advancing the documentary community and culture, notably through establishing DOX BOX as Syria's first documentary film festival, and then as the Berlin-based documentary film support organization, has earned her various awards, including the EDN Award, The Katrin Cartlidge Award, and The Heart of Sarajevo. She is a member of the American Academy of Motion Pictures, the Deutsche Filmakademie, and the Asia-Pacific Screen Academy. She served on several committees and juries, most notably Cannes Film Festival Golden Eye Documentary Award, Sundance Documentary Program, IDFA, AFAC, and APSA Awards. Diana has supported many careers and tutored talents through the professional training initiatives and workshops of DOX BOX, EuroDoc, Ex Oriente, IDFA, and Story Doc.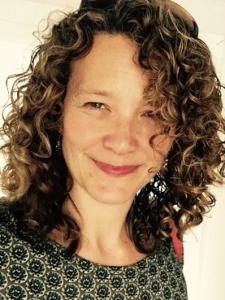 Emma is a filmmaker and tutor. She has made a wide variety of documentaries, and most recently co-directed the feature documentary Becoming Animal with Swiss-Canadian Peter Mettler. It was nominated for best feature at CPH Dox, Documenta Madrid, Docs Against Gravity, and is playing at IDFA, RIDM, Jihlava and many other festivals. Her previous documentary, I Am Breathing (co-directed with Morag MacKinnon), won a Scottish BAFTA for Best Director and played in over 50 countries. Prior to this she directed many documentaries for BBC, Channel 4 etc., including the Grierson nominated What Age Can You Start Being an Artist? She teaches at the Edinburgh College of Art, where she runs the post-graduate course in documentary directing. She advises on many films internationally and used to programme documentaries for the Edinburgh IFF. Her background is in performance theatre, which gave her a love of the collaborative process. She ran a performance company called Clanjamfrie, which specialized in immersive large-scale shows incorporating performance and film, often in unusual spaces.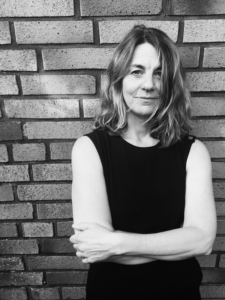 Gitte Hansen is Deputy Director of the sales and distribution company First Hand Films. On a daily basis she works with project development, executive producing, financing & marketing strategy and sales & acquisition of non-fiction films/series. Recent titles Gitte executive produced for FHF include Humanity on Trial (by Jonas Bruun, Hansen & Pedersen with DR, SVT, YLE, RUV, Knowledge, SRF, Da Ai, TRT) and The Reformist – A Female Imam (by Marie Skovgaard, House of Real, DR, SVT, YLE, NRK, RUV, IKON, SRF, VRT). She serves with great joy as lecturer, tutor or moderator at events such as IDFAcademy, Nordisk Panorama, Crossing Boarders, FIPADoc, EsoDoc, DOK.incubator, EDN workshops, Crossing Borders, Pitching du Réel, etc. Gitte holds a Master's in Film & Rhetoric from the University of Copenhagen.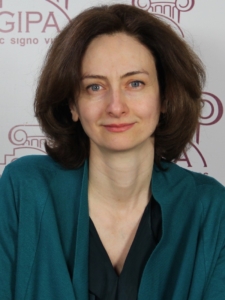 Nino Orjonikidze is a Georgian documentary filmmaker – author of several award-winning documentaries, including English Teacher and Altzaney. Her latest film – A Tunnel, a co-production with ZDF/ARTE, premiered at IDFA 2019. It won the International Competition at Montenegro's Underhill FF. Alongside directing and producing, Nino has taught documentary & experimental filmmaking at GIPA (Caucasus School of Journalism and Media Management) in Tbilisi, Georgia for almost 10 years, and works as a mentor & commissioning editor for the Media Platform Chai-Khana, supervising documentary film production in the South Caucasus. She established Artefact Production 12 years ago after quitting her journalism career and moving into creative documentary production. She studied journalism, TV production and documentary film in Goldsmiths, University of London (MA) and Tbilisi State University (BA).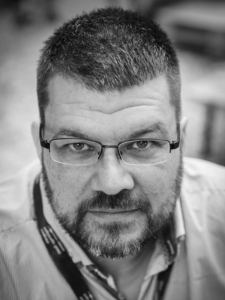 Peter Kerekes is a film director, producer and teacher; he was born in 1973 in Košice, Slovakia. Peter's first feature-length film 66 Seasons (2003) is about the swimming pool in Košice, showing 66 years of the popular spot as well as 66 years of Central and Eastern European history. The film was screened at over one hundred festivals and won, among others, the following awards: Best European documentary at Jihlava IDFF 2003, and Best Director, DocAviv, 2004. The film Cooking History (2009), about military cooks and the way their cooking has changed history, also received wide international recognition. The film was in production for five years and was filmed in 11 different European countries. It won many awards at international festivals, including the Jury Prize at Hot Docs IDFF Toronto, the Best Documentary award at Viennale, and was nominated for best documentary at the European Film Awards. In the documentary-comedy Velvet Terrorists (2013), Peter focuses on three protagonists who opposed the communist regime in Czechoslovakia. The film was honoured at several festivals, including with the Tagesspiegel audience prize at Berlinale, 2014, and the Fedeora award at Karlovy Vary IFF, 2013. Peter has also produced the omnibus documentary Occupation 1968 (2018), which maps the occupation of Czechoslovakia from the perspective of 5 directors coming from 5 different countries (Evdokia Moskvina, Linda Dombrovszky, Magdalena Szymkow, Elisa Marie Scheidt, Stephan Komandarev). As a co-producer he took part in the White World According Daliborek (2017) by Vít Klusák, and The Wind. A Documentary Thriller (2019) by Michał Bielawski. Peter teaches at the Academy of Performing Arts in Bratislava and at DocNomads Joint Masters in Budapest.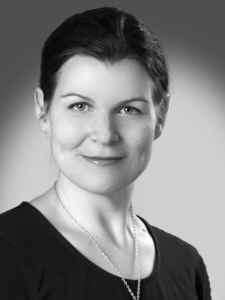 Elina Pohjola started her own production company at 2009. Since then Pohjola has produced over 20 projects including internationally awarded feature length documentaries, documentary series and several feature films, the latest cinema release being Life After Dead by Klaus Härö. Elina holds MA degree in Film and Television Production from Aalto University of Art and Design and another MA degree in Media Production from Arts Academy at Turku University of Applied Sciences. Elina is a graduate of ACE Producers 2019, EAVE Producers 2015, as well as BRITDOC's Impact Producer Lab 2015 among others.
Citizen Jane Productions is a Helsinki-based production company that creates and produces both feature films and TV-series. We strive to entertain and tell stories that matter about this world and the people in it. The producers of Citizen Jane Productions are Elina Pohjola and Leila Lyytikäinen, who both have vast experience of producing film and TV. They have memberships in EAVE, ACE, EFA among others.
The company was formerly known as Pohjola-filmi, founded by Elina Pohjola and screenwriter Mike Pohjola in 2009. In 2018 Leila Lyytikäinen became a partner in the company and the company changed its name to Citizen Jane Productions. Right from the start the company's productions have been received well both nationally and internationally, winning several awards in numerous films festivals.
Citizen Jane has many role models, one of them being Jane Addams (1860-1935), an American leader in women's suffrage and world peace, who received the Nobel Peace Prize in 1931.